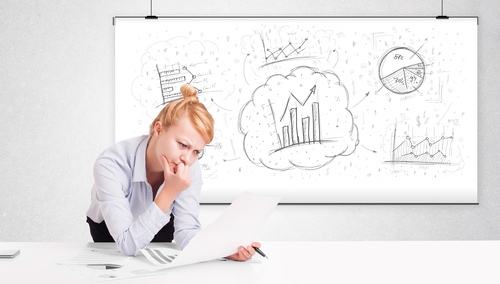 TORONTO — Local business analyst Sandra Young reportedly has her nose to the grindstone this month in an attempt to hit her target work/life balance ratio of 60:40 by Q2.
Young, whose current ratio is 70:30, is hoping to gain a ten point increase in life enjoyment by the end of this fiscal quarter.
The savvy business woman broke down the lifestyle investment strategy she plans to use to achieve her goal.
"The safest approach is a diverse portfolio. I plan to divide my seven hours of lifestyle time each week into 20% socializing, 20% exercise, 20% entertainment. The remaining 40% will be reserved for necessary functions such as chewing food, breathing and sleep."
Young says she'll have to pull some all-nighters watching "Zumbo's Just Desserts" if she wants to meet her entertainment goals by the month-end deadline, but maintains "she's never been afraid of hard work."
She's also streamlining social efforts by having drinks with her brother and an old boyfriend at the same time in order to meet her "casual drinks" quota.
"I have an alarm set for 5am every morning so I can wake up in time to have an hour of spontaneous day-dreaming before work," she explained. "And I'm reserving five minutes of every Sunday night to catch up on an existential crisis I meant to have in my 20s."