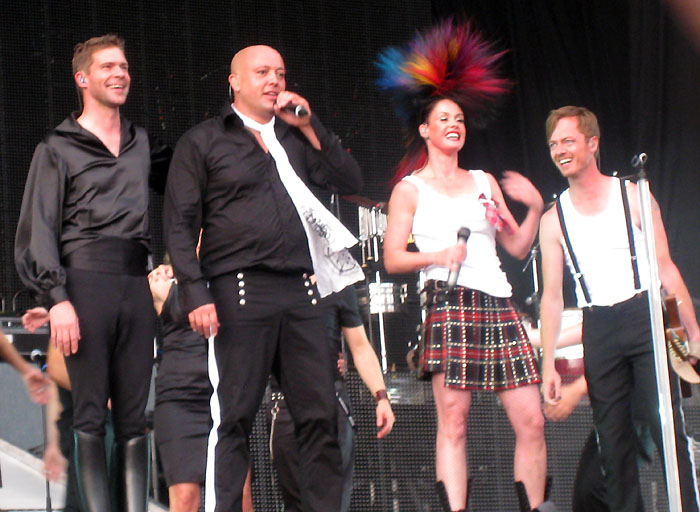 HAMILTON, ON –  New evidence has uncovered that your friend whose public Spotify account shows her listening to musical acts like Neutral Milk Hotel and Charles Bradley is in fact secretly planning on following Aqua on their tour across Australia this summer.
An investigation into your friend uncovered that she leads an elaborate double life. While friends and family believe your friend is close to the local music scene, posting Instagram stories from shows at a small coffee-shop/bar/music venue in town frequented by up-and-coming indie bands, she is in fact secretly at the undergraduate bar one town over for "Shameless" – a night marking the best of the 90s and 00s pop music.
Sources say your friend has gone to great lengths to cover her tracks. Credit card statements reveal that your friend has purchased hundreds of tickets for shows and music festivals over the last ten years, none of which she has attended. Photographs of her at camping at Bonnaroo were found to be falsified. We have uncovered that your friend was in fact eloping with S Club 7 lead singer Paul Cattermole at that time.
According to reports, your friend uses headphones to listen to "Barbie Girl" by Aqua, despite appearing to be mouthing the words to "Dance Yourself Clean" by LCD Soundsystem in an effort to maintain the ruse in her day-to-day interactions.
"Honestly, I wonder if it's all worth it", said your friend when confronted with our findings. "Paul and I just love to party — we love to party."
At press time, your friend had become the backup guitarist for Bon Iver in an attempt to buy herself one more year of listening to Aqua without ridicule.