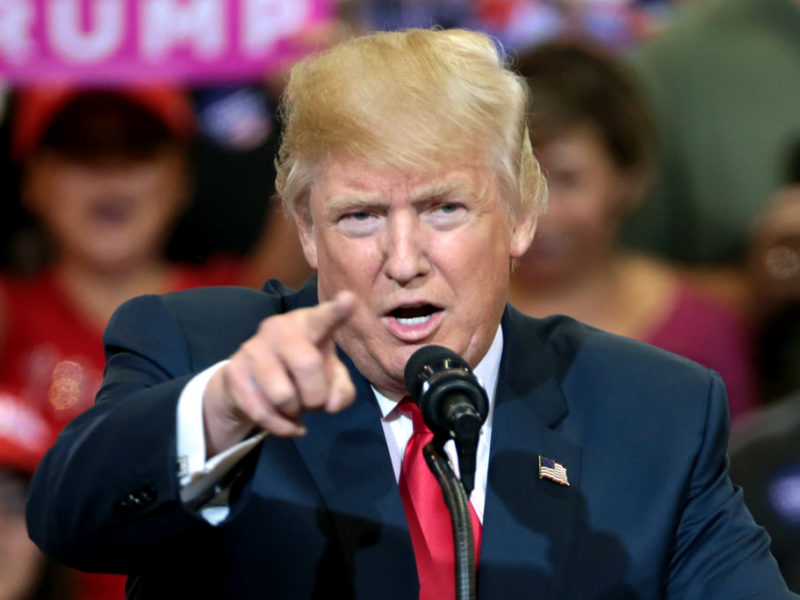 WASHINGTON – US President Donald Trump is in good physical and cognitive health and otherwise "mentally fit to stand trial and aid in his own defense", according to the President's physician.
"While the President should improve his diet and lose 10-15 pounds to get BMI back into a healthier range, my tests indicate he possesses both the ability to defend himself and the capacity to appreciate the criminality of his conduct," Dr. Ronny Jackson, Director of the White House Medical Unit, told reporters Tuesday. "It is therefore my medical opinion that Mr. Trump meets the standards of mental fitness to face his charges in court."
Jackson conducted his assessment at Walter Reed Military Hospital last Friday, amid renewed speculation regarding Trump's mental health following the publishing of Fire and Fury. His cognitive tests revealed that while the President shows clear signs of narcissism, sociopathy, and megalomania, these disorders would not absolve him of criminal responsibility.
"The President clearly has an unwell psyche, but that is largely related to his capacity for empathy," said Jackson. "His fundamental understanding of right and wrong is sound. As is his ability to understand when he is in a courtroom and what he is charged with."
Jackson concluded by rating Trump's overall health as "strong enough to withstand the rigors of what is sure to be a months-long criminal trial."
When reached for comment, White House Press Secretary Sarah Huckabee Sanders suggested Trump is "pleased" with the results of the examination, adding that the issue of the President's fitness for office, and any associations "he may or may not have had with the government of Russia" should be "put to bed".
"Dr. Jackson's assessment confirms what we already know," said Sanders. "Which is that the President is the healthy and therefore not guilty of any collusion with a foreign government."
"Any suggestion or subpoena to the contrary is clearly partisan hackery," she added.
At press time, President Trump's official Kremlin medical team has found their cognitive tests "inconclusive".