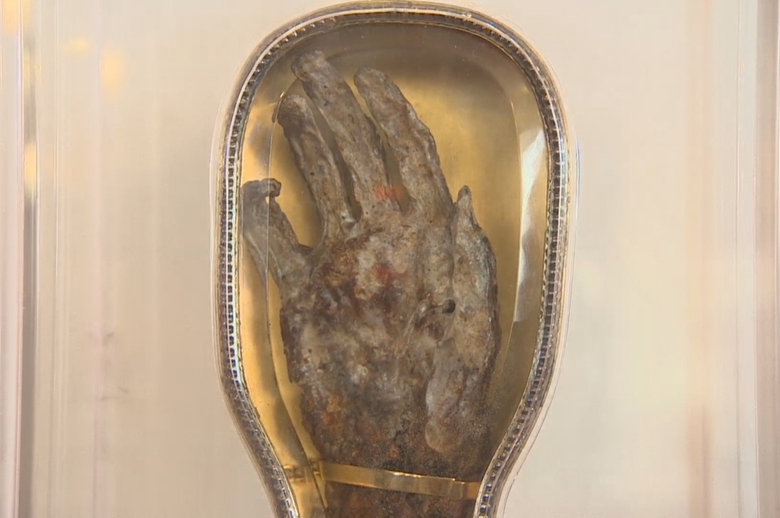 Antigonish, NS – Reports indicate that the relic of St. Francis Xavier has curled back one of its digits after a man reportedly made a wish for $200,000 to pay for his mortgage.
"I warned you all not to do this!" yelled the Bishop to his worshipers who were shocked by the sudden twist of the saint's finger. "A fate worse than death may await the soul who committed this sacrilege!"
The Catholic Church says that it had already posted a sign as a precautionary measure advising against making wishes near or around the arm of St. Francis Xavier, or attempting to shake the hand of the deceased Catholic missionary and Jesuit. However, it appears that one person did not heed the dire warnings of the cursed relic.
"Even modest, reasonable wishes may bring great despair," warned the holy man while the finger of the patron saint of missionaries retracted itself back into position. "There are only four wishes left for that heathen."
In related news, local parishioner Mr. White had received $200,000 yesterday from his life insurance to pay off his mortgage, but came at the expense of his son's life.