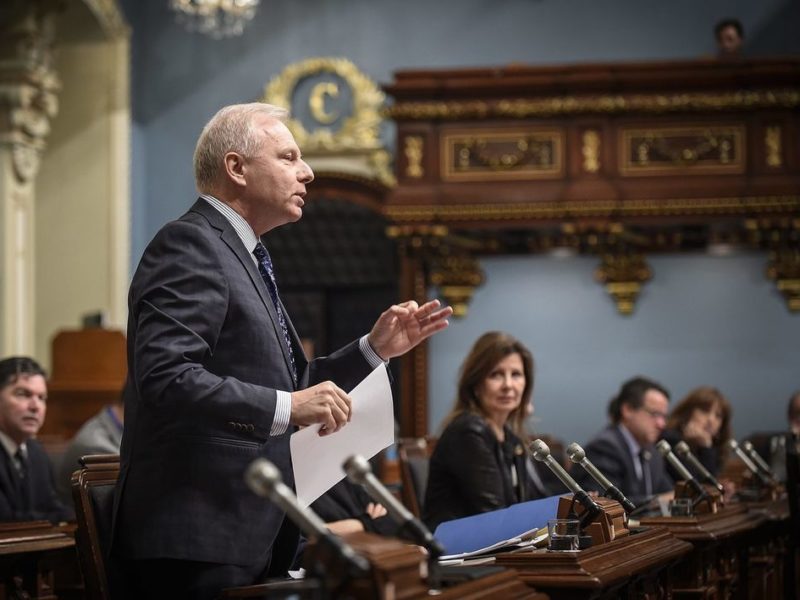 Quebec City – The provincial legislature of Quebec has unanimously passed a motion encouraging retail workers to promote the use of French by punching English-speaking customers in the face repeatedly.
"It is simply unacceptable that a customer could walk into a retail shop in Westmount and speak english without being assaulted multiple times," said National Assembly Member Pierre Arcand.
The legislature did not specify the appropriate number of punches for the offence, suggesting that each worker decide for themselves based on the smugness of the customer, the offensiveness of the English words used and the amount of Maple Leafs and/or Bruins paraphernalia being worn.
The motion was proposed in the wake of shocking new census data which showed that only 89% of English-speaking customers feel ashamed to be Anglo each time they visit a retail location in the province, down from 96% in 2010.
The hugely popular bill initially met some resistance from a few members of the National Assembly, who suggested that offending Anglos should instead be pilloried and pelted with rotten fruit, or simply shot on sight.
Premier Phillipe Couillard has stated he is happy with the results. "This vote demonstrates that the people of Quebec are committed to honouring our 500-year-old cultural tradition of assaulting everyone who does not share our cultural traditions."
Next week, the National Assembly is scheduled to vote on a bill mandating jail time for those who incorrectly pronounce the word Poutine.