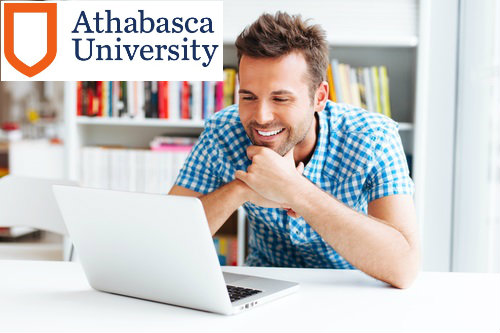 THE INTERNET – Reflecting on the fond times they had together on various course modules, the 2007 Management Foundations class from Athabasca University celebrated 10 years since receiving their certificate.
About two dozen alumni returned to their old secure login page to interact with fellow students they only knew by name from the comments and questions board.
"Does anyone remember that guy Dan?" posted Janet Holmson referring to fellow alumni Dan Habeski who had been completing his part-time studies while working at a marketing firm. "He had so many questions and problems uploading his assignments. He was such a clown!"
After a decade, many former students were unable to recognize each other since they had failed to upload a photo of themselves on their profile in the first place. Some were reportedly wearing their Athabasca University sweaters, but no one could verify the act of online student pride.
"Whoa, this university has changed," posted Amir noticing the changes in colours and new widgets on the university's website, which was revamped in 2010.
A graduate with the username Sascha_77 caused a stir by posting a few slides from an old microeconomics module adding "Remember this?! LOL!"
"How about that wild microeconomics assignment on elasticities with [Professor] Mark Goebel?" asked another wrote hours later. "I was on Wikipedia all night trying to figure that one out and still got a C."
Alumni have until Sunday at 11:59 PT to give feedback on at least one of their peers' nostalgic comments.