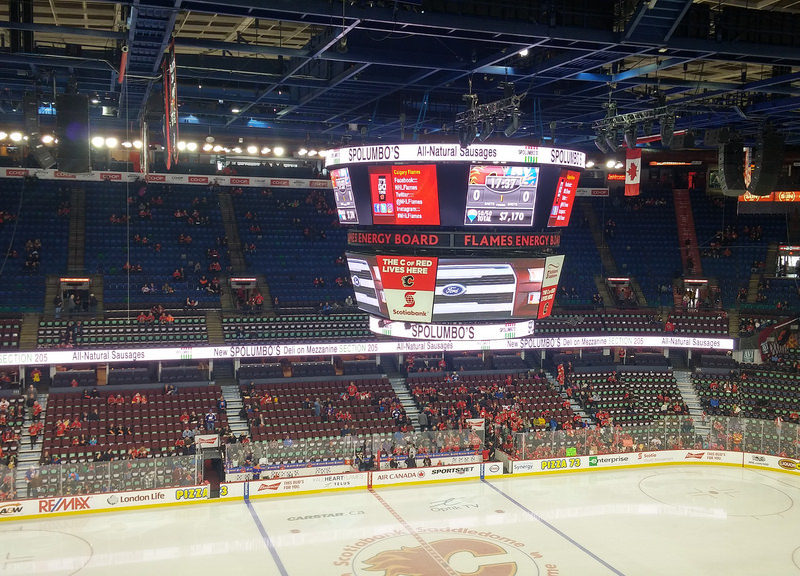 Calgary- After walking away from negotiations with the Calgary city council earlier this week the NHL has publicly threatened to move the Vancouver Canucks to Calgary if the city does not foot at least half the bill for a new stadium.
"When you want a city to over-invest in a facility that only benefits one private business, you have to play hard ball," said league commissioner Gary Bettman. "The one thing Calgary would hate more than the Flames leaving town is the Canucks coming to town."
"I've prided myself on an administration that has been a beacon of love and acceptance," said Calgary mayor Naheed Nenshi. "But Vancouver Canucks are one group that will never be welcome in this city."
Calgary fans are dismayed by the potential move. "I want to support Calgary, but I also hate the Canucks so much," said Quarry Park resident Lindsay Newsome. "I guess I really understand how that lady in Sophie's Choice felt, now."
Calgarians are not the only ones upset by the Canucks' possible move to Calgary. "They already took the Grizzlies, we can't lose the Canucks as well," said local sports fan Lorie Basks. "What am I meant to do, follow the BC Lions?"
Fortunately, Canucks part-owner Francesco Aquilini has said he's committed to keeping the the Canucks in Vancouver, citing the beautiful facility, large media market and senseless rioting as reasons to not move the team.