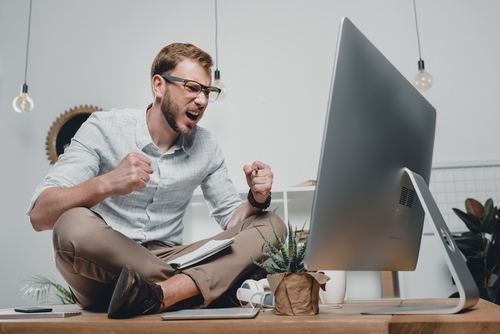 MONTREAL — This past Sunday afternoon, local maniac Sherman Argyle flaunted his mighty influence by refusing to like the photo of a Facebook acquaintance.
Reports show that Argyle, drunk with power and half a Coors light, chose not to "like" a photo of some college acquaintances on a hiking trip in Mauricie National Park, purely out of spite.
"HAHAHA!" laughed Argyle as he scrolled to the next item in his feed, depriving the charming photo of his precious like. "That will show them!"
The power-hungry father of two recounted the blinding thrill of refusing to like the photo, which had already been liked 163 times.
"Their emotions were like putty in my hands. It was intoxicating."
Argyle explained that in order to "rub salt in the wound" he later "showered a bounty of likes" on another acquaintance's album of photos chronicling the building of a deck.
" 'Why did Sherman like those deck photos and not ours?' they'll ask! Let them writhe and suffer in the cold, dark night of my indifference!!"
Witnesses report that Argyle continued his reign of terror later in the day by forcing a Subway employee to carry out an unnecessarily complicated order.