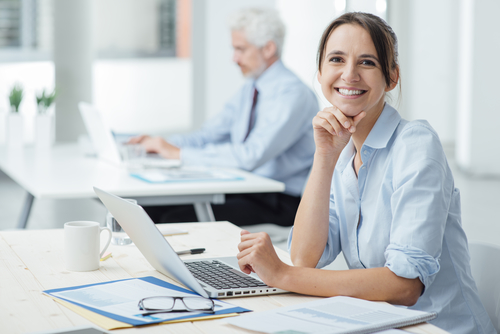 OTTAWA – In what is being described as a historic first, IBM's pay system for all of Canada's public servants has successfully paid an employee the proper amount at the proper time without causing a monumental shitstorm for the employee or the government.

$1,635.37 was paid into Clara Thibault's RBC bank account at 12:01 AM this morning without the usual financial fuckery often associated with the 300,000 other civil servants.
Thibault, a program coordinator for Transport Canada, received an unprecedented normal payment without being underpaid, overpaid or not paid at all, and without further consequences to her pension, tax deductions, or any other payroll action.
"I am pleased to report that in this single instance, we didn't shit the bed," announced Public Works and Government Procurement Minister Carla Qualtrough. "This is the first indication that the Phoenix pay system finally works for someone, somewhere, at some time."
Qualtrough clarified that the accurate payment was the result of an accident and the ass-backwards gong show will go on.

"I'm glad my employer is coming around to the minimum obligations they have to their employees," explained former summer student Blair Marcuson who has not been paid yet for working 12 weeks at Public Works and Procurement. "And the job gave me some important life-preserving skills such as the best ways to beg for food and which homeless shelters are the safest."
At press time, the government was considering replacing the multi-million dollar system with a more effective fire hydrant that shoots out money indiscriminately.