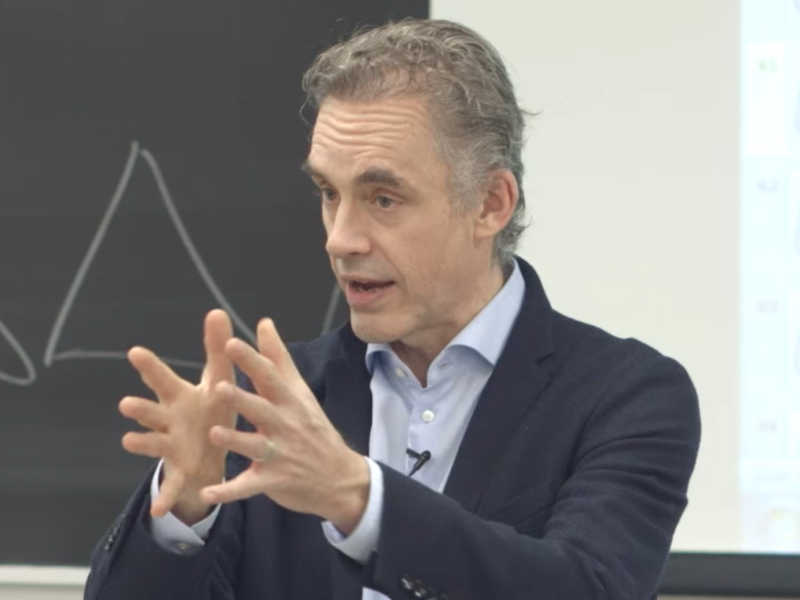 Incredible. YouTube personality Jordan Peterson makes over 50 thousand dollars every month, even though his makeup tutorials are, by most accounts, not super great.
"Jordan Peterson is the only YouTuber out there whose makeup tutorials are hour-long, weirdly Christian screeds that don't teach you anything about how to apply makeup," said social media doyenne Pamela Ritchie. "So you have to sort of reverse-engineer how he's getting that gaunt, hollow look."
Nevertheless, millions still tune in every week, hoping to learn just how Peterson manages to achieve his effortless internet-hatemonger chic .
"What's his secret?" said Instagram star Melissa Chao, applying layer after layer of grey-green eyeshadow in preparation for a #GauntSelfie. "Is he tired? Strung-out? Just sort of rotting away from the inside as his hatred gnaws through him like the worm in a spoiled apple? I have to know how he does it."
Peterson is the nation's biggest internet celebrity since noted sneakerhead Ezra Levant started doing unboxing videos of only white New Balance shoes.