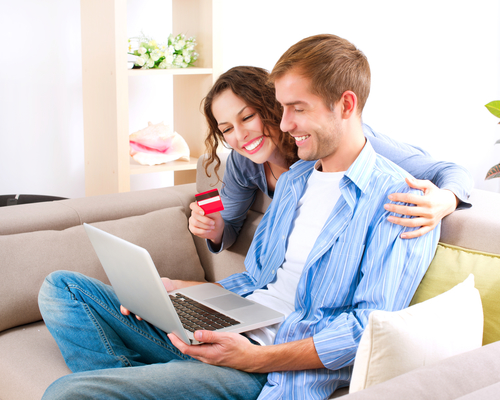 Moments after Googling the phrase 'skinny jeans not too skinny', Reg Hofstetter saw the following targeted ad: 'If you like these jeans, you might also like Sheila.' The result? He super did.
This perfect match is one of many made by ByLuv, the first dating app that matches singles based on the same data used to create their targeted ads.
"By comparing individual clickstreams, ByLuv can accurately predict not only what but who a consumer is interested in," said co-founder Eli Tan. "For example, Sheila found Reg's profile after an afternoon price-comparing cremation services."
As with many great discoveries, Tan and co-founder Maria Keele stumbled on the solution to matchmaking while looking for entirely different invasive ways of mining and exploiting personal data.
"In retrospect, it seems obvious that our instinct to couple and our instinct to consume are rooted in the same desire," Keele said. "Once we took a look at the data, the line between merchandise and people blurred pretty fast."
Since it launched last spring, hundreds of thousands have flocked to the app, hopeful that they too will find a partner who knows them as well as the mega-corporations that spy on them do.
"The best thing about ByLuv is the efficiency," Hofstetter said. "Instead of spending hours swiping, you just go about your life as usual, buying things to soothe your gnawing sense of lack."
"ByLuv does all the rest."
Though some critics have expressed concern for their privacy, users feel that it's worth the infringement.
"Before ByLuv, I felt like, someone was always watching," said Sheila. "But now it's more like someone is always looking out for me."