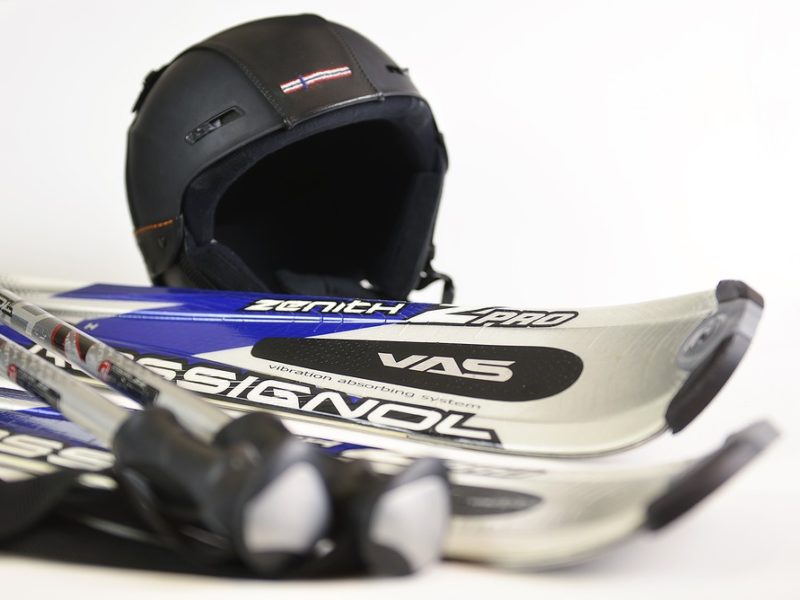 SARNIA, ON – Mike Johansson and Ani Mah have once again failed to master a winter sport despite their ambition and an arsenal of expensive winter sports equipment.
"We got some great top of the line gear this season including two pairs of insulated skates for those cold days," explained Mah who didn't make it to the city skating rink this year. "And two pairs of $400 Nordic cross country skis and a 6 ft wooden toboggan, but we'll use them next year."
In fact, the last time the couple made an attempt to use the winter sport's equipment was eight-years ago at the start of their relationship.
"Ani taught me to snowshoe, which I'd never done before and now I can't imagine my life without snowshoeing", stated Johansson who has never snowshoed since.
This winter, Johansson's new $150 pair of snowshoes only managed to make contact with snow in the Sport Chek parking lot one winter's afternoon before they joined the growing collection of unused winter sports equipment found in their overstuffed closet.
Mah cited hangovers, bouts of the flu, holidays, and a general sense of malaise on especially cold winter days for being unable to use the sports gear or club memberships.
"While we didn't get out this much this winter, there is always the summer," lied Johansson who may show up with Mah for one game of beer-league softball before quitting. "Dragon Boat racing, baseball, ultimate frisbee…we're planning on doing it all."
According to sources, Johansson and Mah have also invested in a cooking course and salsa lessons, which will not be used.