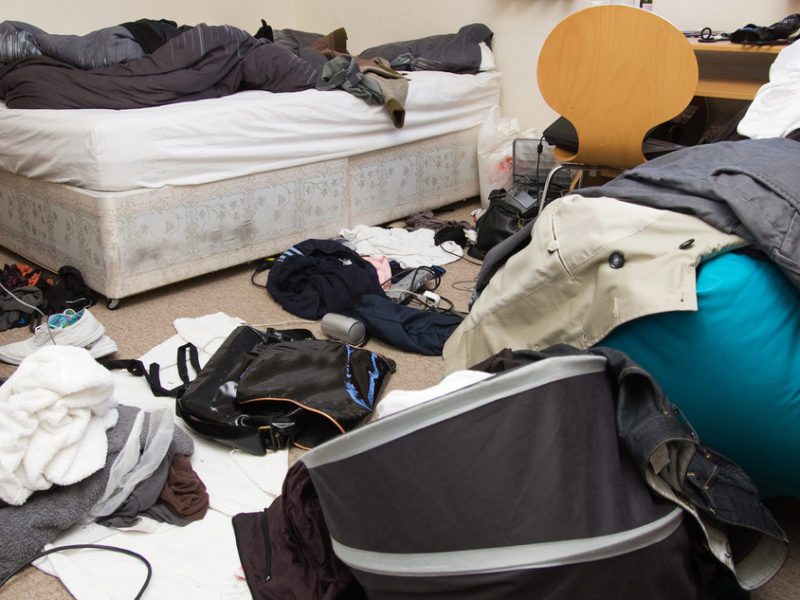 MONTREAL – After four years of using his educational status to deflect judgement, Concordia student Navin Singh already misses having a solid excuse to live in his own filth.
"Used to be that when a girl came over I could be like 'sorry the place is dirty, way too much homework'," said Singh as he sprayed the 3ft stack of pizza boxes with Windex. "Now what am I supposed to do? Clean? Like a sucker?"
Singh says he now regrets taking for granted such an all-encompassing excuse for his disgusting behaviour.
"I didn't appreciate the good times because I stupidly assumed they would just last forever," said Singh, removing a hermit crab from the shower. "Seems like only yesterday I celebrated a No Flush Friday. Where did those halcyon days go?"
Singh, who spent the last six months eating over the sink after the pile of empty bottles totally took over the kitchen table, confirmed that his new apartment would probably need to be cleaned more than once a year.
"It's scary, but I think I'm going to need to change and adapt," said Singh. "Like that mold that overcame all the other molds to take over the fridge two years ago."
"Oh god, was that two years ago already?"
At press time, Singh was happily explaining that his apartment was dirty because he couldn't afford cleaning supplies during his unpaid internship.