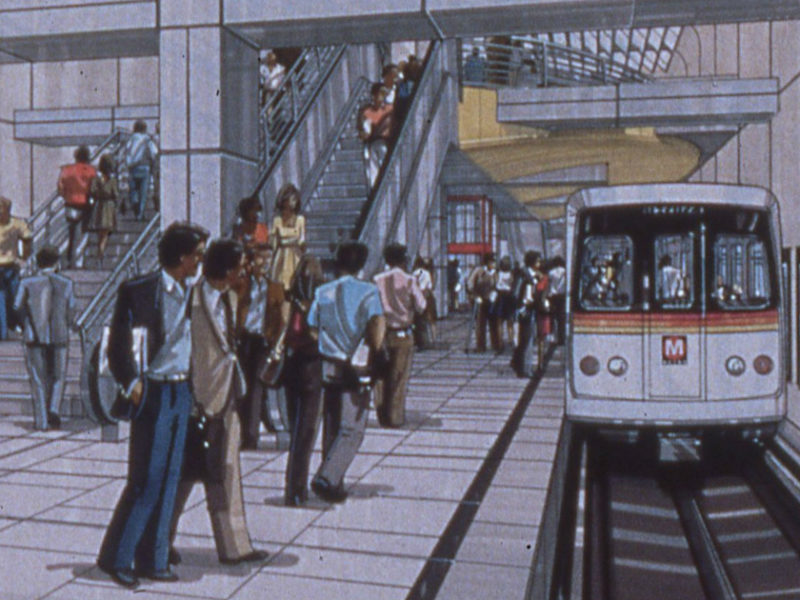 THUNDER BAY, ON – Transit advocates and city residents celebrated the grand opening of the city of Thunder Bay's first and only subway station today, located on Memorial Ave. near the Intercity Shopping Centre.
"I loved going underground and seeing the station," said local business owner Malcolm Capshaw. "Plus the $3.00 fare takes seconds off my commute."
"Long since relying on buses, we are proud to say that the expansion of Ontario's northern cities has continued in the spirit of this government's planning and infrastructure spending, in this important electoral riding," said Premier Kathleen Wynne outside the main entrance at the ribbon cutting ceremony.
With the groundbreaking started in 2015, and with no plans to build future subway stops, the city expects the solitary station will become a commuter and tourist boon for the local economy.
"I loved how new everything was," said Winnipeg resident, Carol Churchland who came in just to see the opening. "I wish my city had a subway. I was so surprised how even on opening day, the subway platform already reeked of urine."
Currently, no trains are running, as the track is shut down due to signal upgrades. Once reopened, a train is expected to operate in a continuous loop, exiting the station with passengers aboard going southbound and circling back to drop off and pick up people on the northbound platform to start the cycle all over again.
Bombardier is expected to deliver Thunder Bay's first subway train sometime in the next 2 to 900 months.