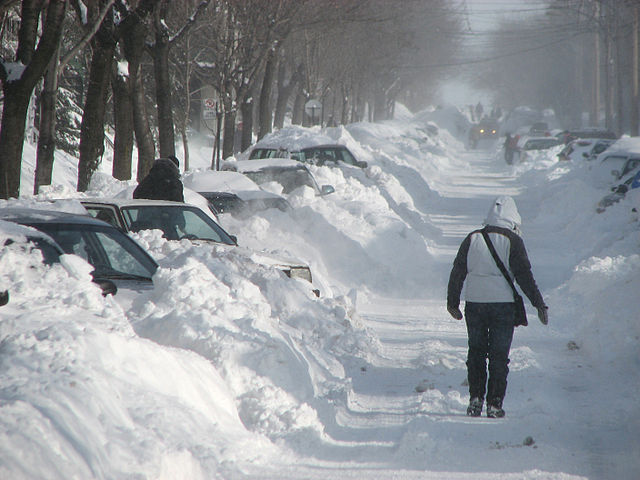 MONTREAL — A spokesperson for the governments of Montreal and the province of Quebec released official apologies, Sunday, to those still affected by recent weather disturbances, specifically the 1998 ice storm.
"We would like to offer a sincere apology to Quebecers still affected by our delayed response to past weather emergencies." said Premier Philippe Couillard. "We are also so sorry this apology is coming so late."
Couillard went on to say that although much of the cleanup was accomplished before the 2008 financial crisis, some areas are still without power and at least 60 Quebecers are thought to still be trapped in their cars. The representative offered a direct apology to the small town of La Tuque which has been in the dark since the early 1980s.
Provincial and municipal governments have admitted to being woefully unprepared for the ice storm. Preceding the storm, budget cuts in Montreal had lead to all-year tires being installed in place of winter tires on the city's fleet of salt trucks. Provincially, the Sûreté du Québec's emergency highway snowmobile fleet had been reduced to one of Joseph-Armand Bombardier's original snowmobile prototypes from 1929.
Beyond an apology, the governments have not given any concrete steps for future responses. Said Couillard: "All we can do is promise to have this cleaned up in time for the next major storm."