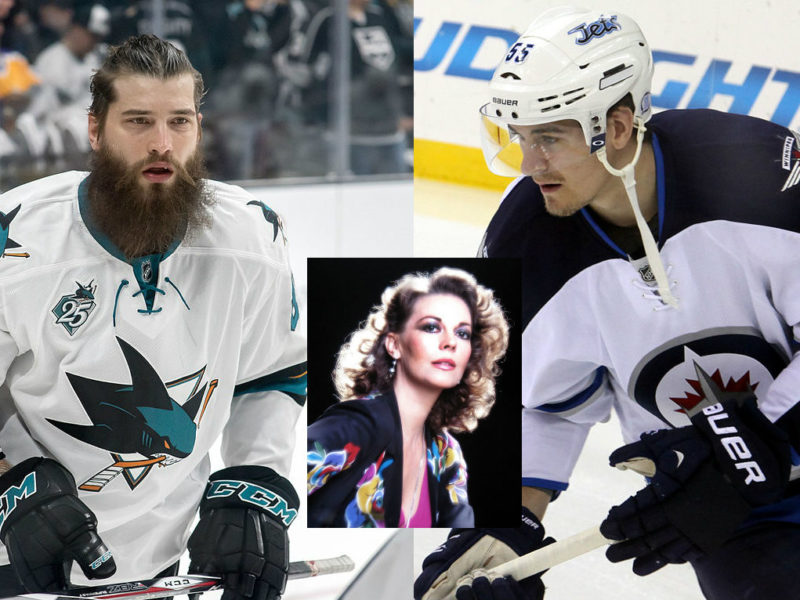 SAN JOSE- The San Jose Sharks-Winnipeg Jets rivalry has hit a fever pitch after the Jets' Mark Scheifele accidentally fell in love with Maria Burns – the enchanting sister of Sharks' Brent Burns.
Burns was alerted to the budding relationship when video surfaced of Scheifele on the streets of San Jose effusively singing about kissing a girl named Maria.
As Burns later described, "It was a disgusting sight. Like a cross-check to the heart."
NHL Referee Paul Krupke expects the upcoming game this afternoon will be far more violent than usual. As Krupke notes, "The signs that this will be a bloodbath are there and I don't know if I can stop it."
In fact, violence has already broken out between the two teams. Jets Mark Stuart and Joel Armia were both attacked yesterday in a vicious modern dance routine that featured Shark Joe Thorton pirouetting violently and rhythmically snapping his fingers. Music was provided by a barber shop quartet composed of Melker Karlsson, Joe Pavelski, Martin Jones, and Joel Ward.
Following the incident, Stuart was reached in hospital where he was asked to describe the routine that has put him on waivers for the rest of the season.
Armia was still unconscious at Mercy General hospital following the violent and exquisitely choreographed attack but is expected to improve. The Jets musical director Jamie Compton predicts that Armia – once he regains consciousness – will deliver a short aria at the next Jets-Sharks Game before descending into tears all while wearing a stunning red dress and brandishing a pistol.
As Compton explains, "I expect the whole thing to be pretty moving. I mean this is a guy who might get the Hart Trophy and a Tony award this year."