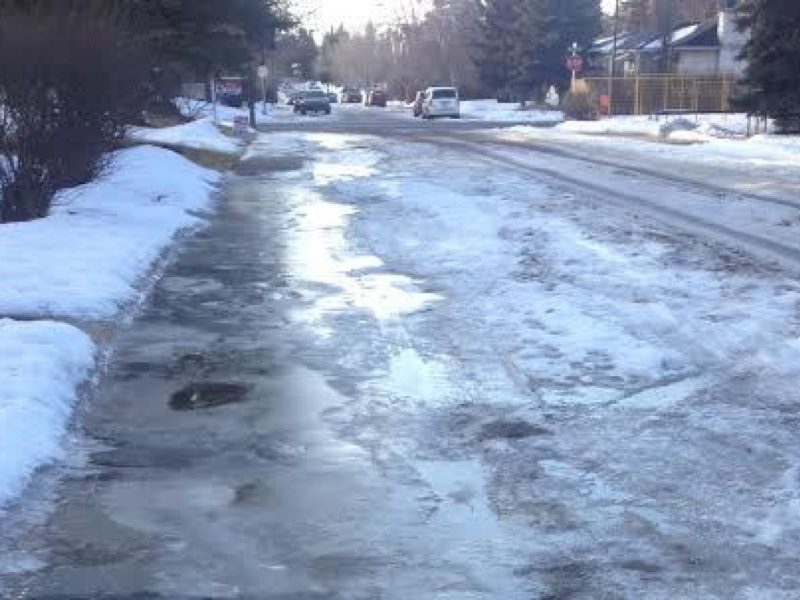 VANCOUVER – The City of Vancouver's plan to use a more environmentally friendly alternative to salt has not been effective at reducing the ice that still coats most of the municipality's sidewalks, roads, and driveways.
"We passed a city ordinance a few months ago that eliminated the harmful effects of road salt and sand," explained Mayor Gregor Robertson. "Instead, we have stockpiled mounds of a locally sourced, plant-based alternative that is made from dehydrated dandelions, sea kelp, and wild rice."
"I have been assured by the producers that the salt-alternative has not been tested on animals. It has also been blessed by a Buddhist monk," added Robertson
The product known as Earth Ally Ice Remover, which costs $1 per grain at many naturopathic and alternative drug stores throughout the city, has failed to break up any of the ice. However, Vancouverites are taking it in stride.
"Well, I'm at least glad the people who make this stuff are unionized and earning a decent wage," said pedestrian Sandra Pyeon who then slipped on the ice injuring her back. "Too bad the new salt consists mostly of water."
When asked if they had tested whether the product works to break up ice before ordering $3,000,000.00 worth, Robertson responded "it's even edible!"