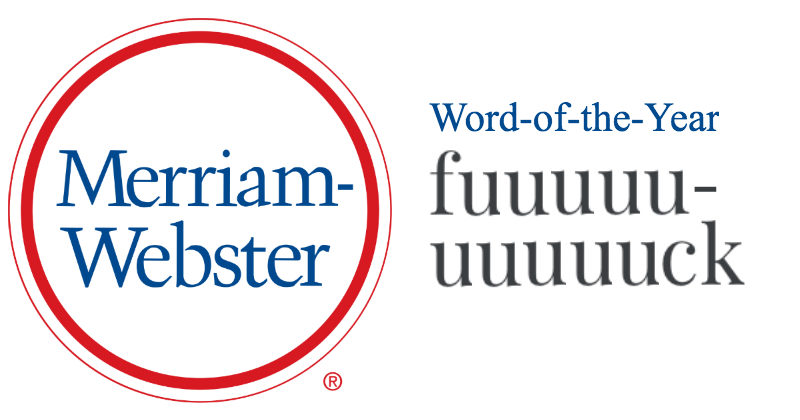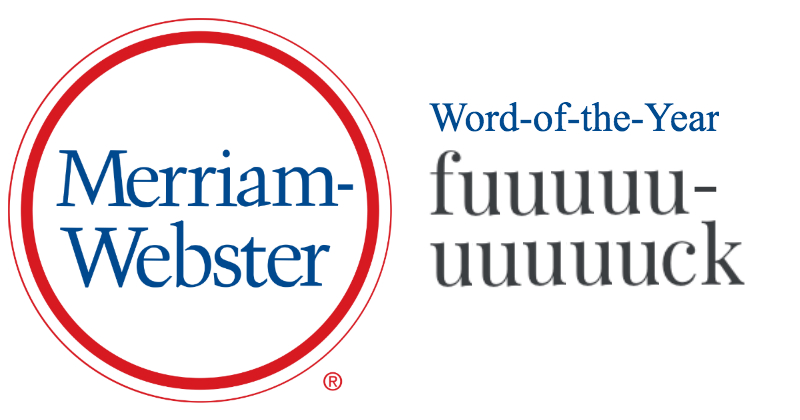 SPRINGFIELD, MA – The dictionary editors at Merriam-Webster have found that the most used word of 2016 was "fuuuuuuuuuuuuck", followed closely by "Fuckfuckfuck", "Jesus-Fucking-Christ", and, of course, simply the word "FUCK."
"This year, the use of the word "fuuuuuuuuuuuuck" has moved away from a simple expletive and has come to also define our world's collective zeitgeist by denoting exhausted, exasperated shock and moral defeat," said Peter Sokolowski, editor-at-large for Merriam-Webster, at a press conference before checking his Twitter feed to discover yet another fucking terrible thing has happened.
The etymology of "fuuuuuuuuuuuuck" is uncertain, though some linguistic historians believe it is derivative from an Old French word meaning "the scream a soul makes when all is a complete dumpster fire." Others point to older Germanic words such as the Old High German word "FUCKNO" for clues to its origin.
According to Merriam-Webster, the word "fuuuuuuuuuuuuck" saw a spike of look-ups early on in January and continued to be the most used word of the year. In a statement, the editors attribute this to, "Just so, so many things. From the deaths of cultural icons David Bowie, Prince, and Leonard Cohen, to the seemingly unending nightmare that was the US election, and the Hunger Games-esque prequel we all find ourselves living in, 2016 sucked so goddamn hard."
UK counterpart, the Oxford English Dictionary, disagreed with Merriam-Webster, identifying 2016's word of the year as "SERIOUSLY?!" However, the Oxford editors did concur that 2016 "sucked skunk junk", before all stopping any work they were doing to collectively watch a newscast in which another fucking brutally shitty thing happened.