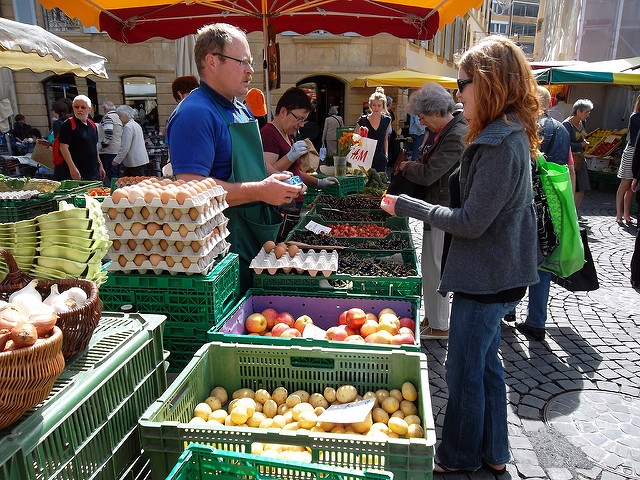 MONTREAL, QC – Tensions ran high this afternoon when local farmer's market shopper Jan Hastings inadvertently made direct and piercing eye contact with a fresh corn stall vendor before deciding whether or not she needed corn.
"I was just trying to say hello," explained market corn vendor Denis Tremblay. "Of course, there's no pressure to buy corn just because we've made eye contact. But the look of sheer terror in her eyes was really something else. I never meant to hurt anyone."
Reports say that Hastings immediately purchased 40 cobs of corn in a state of utter panic as soon as eye contact had been established.
When last reached for comment, Hastings was being aggressively jostled by an oncoming swarm of weekend farmer's market shoppers while guilt-buying 17 quarts of raspberries.