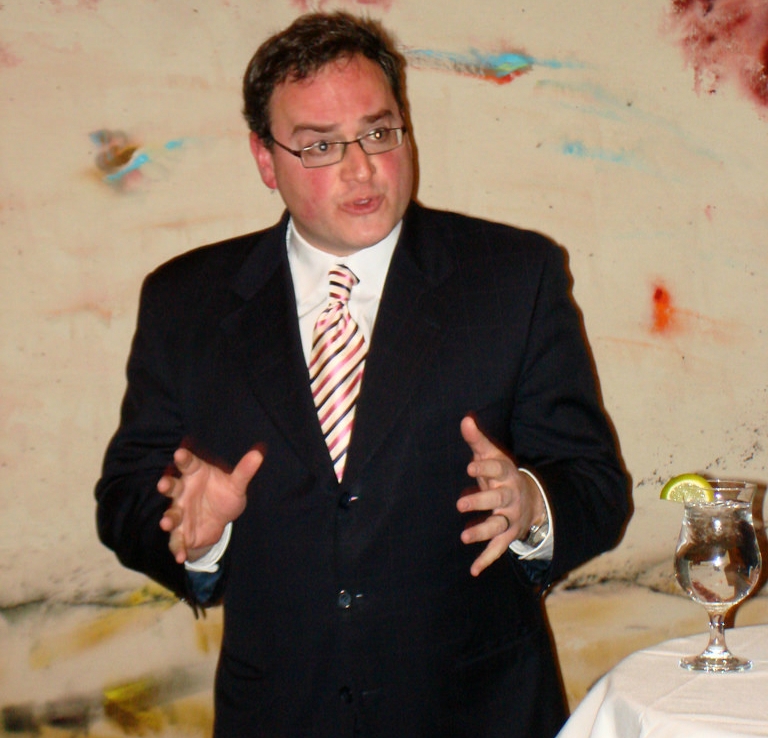 CALGARY – Rebel Media founder Ezra Levant is suing himself after the conservative commentator made besmirching comments about himself on TV, radio, newspapers, blogs, Twitter, Facebook and in person.
According to court papers filed in Calgary, Levant accused Levant of "making malicious statements that are not accurate and imply that Mr. Levant is racist, homophobic, and sexist."
"For the past twenty years, Ezra has made every effort to ruin my reputation and caused me to lose several libel cases for stating inaccurate or completely false information against lawyers, activists, and random members of the public," Levant explained in a statement. "This self-smear campaign must end."
In response to the lawsuit, the former Sun News Network commentator has said that he is a victim of a politically correct mob and suggested that Levant was a muslim eco-terrorist trying to extract money out of him.
"He's an NDP supporter and hates veterans!" Levant shouted on a Rebel Media broadcast about being sued by the pundit who frequently criticizes multiculturalism, immigration, and government regulations. "Levant just wants us to pay attention to him like a two-year-old. This is clearly a free speech issue and if I lose this case, Canada will no longer have any freedoms to express yourself about how much you hate refugees."
"Oh, and he's a slut!"
According to Rebel Media's website, both the plaintiff and the defendant are raising money to cover legal costs.