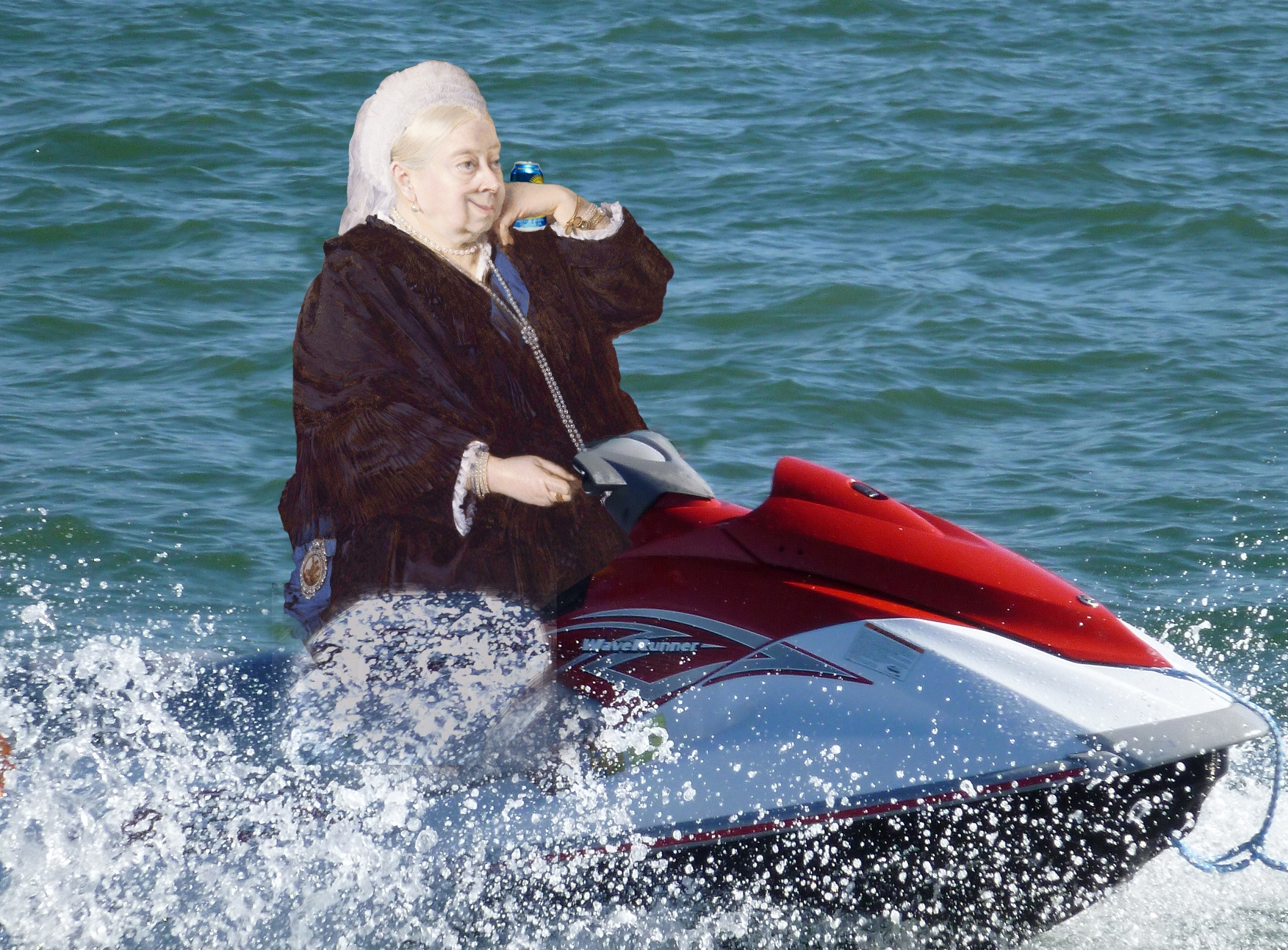 POINTE-AU-BARIL, ON – In honour of her 197th birthday, Queen Victoria of England is celebrating the long weekend the way many of her Canadian colonists are, by getting completely shit-faced at someone's cottage.
Witnesses report that the long-reigning monarch of a by-gone era, while initially reserved about the idea of roughing it with commoners, loosened right up after six or seven Palm Bay coolers and a Caesar.
"I've never seen royalty party so hard," said Vanessa Whiteside, 27, whose family owns the cottage she, and her three girlfriends, were staying at before the former head of the British Empire showed up and claimed dominion over by divine right.
"She's crunk and loving it. The old girl has already flashed those fisherman across the bay like three times. Then she got tired of constantly lacing up her bodice so she just started walking around with her lace out."
"It's my birthday weekend, bitches!" yelled the diminutive, impossibly old Queen in her thick German accent.
Sources say Her Majesty, who is now insisting she be addressed as "Uncle Dick", had won two games of beer pong before riding a Waverunner to one of the other cottages to "pick up some hot boys," even though she was told that it was dangerous and illegal for her to operate a personal watercraft in her state, scoffing, "Who's going to arrest me? The Archduke of fucking Canterbury?"
After somehow returning an hour later with a full pizza, the Queen wanted to start a bonfire so she could attempt to jump over it. As darkness fell, she commanded that everyone go skinny dipping, where she would knight anyone who jumped in the lake.
"I thought I'd be Lady 'something' but apparently I'm Sir Janice Jaegerbombs now," said formerly Janice Widmer, 29, friend of now Sir Vanessa Shots-a-lot.
At press time, a severely hung over Queen Victoria was stuck in traffic on highway 400.