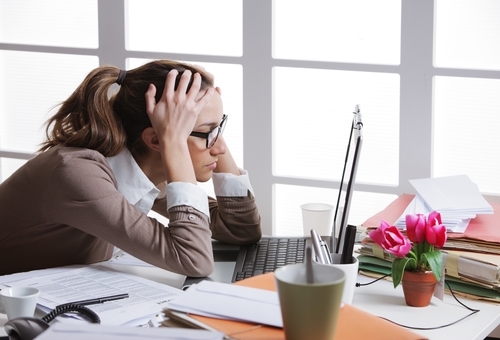 Burlington, ON — Recent Concordia University graduate in visual arts Kerri Breckett is pursuing her creative passion by writing daily art grant proposals to sustain a small, not-for-profit gallery and boutique.
The 24-year-old has always dreamed of becoming a full-time grant application writer ever since she was a child. While parents actively discourage their children from pursuing grant writing, Breckett's parents promptly hired a grant writing tutor for her at the tender age of six.
"Grant writing is something I excelled at in art school," said Breckett. "Like any other university program, there were some required courses that I didn't like such as photography or drawing, but I was the top student in the Art Donation, Awards and Fellowship Studio class."
Like many art students, Breckett immediately got a job after graduating making $90,000 a year at an art studio creating ceramics and drawing portraits, but that wasn't her real passion. She had to make an important decision in her life despite the potential financial sacrifices.
"Sometimes the work can be very frustrating. It's really tough whenever my portraiture or ceramic-making gets in the way of reading guidelines and evaluating travel subsidy eligibility," explained Breckett. "But I still recognize how blessed I am. I get to express myself, every day, through describing the administrative direction of our organization in no more than 750 words."
Some of her finest pieces of work include a $500 grant from a local frame shop, 10 free buckets of paint from a Home Hardware, and being considered, but not selected, for a $2,500 Canada Council of the Arts assistance grant.
"That work is titled 'False Hope #2'" Breckett added looking at a framed portrait of the rejection letter from the Arts Council that hangs on her cubicle wall.
The grant writer hopes to showcase all 628 rejection letters in an art exhibition later this year.