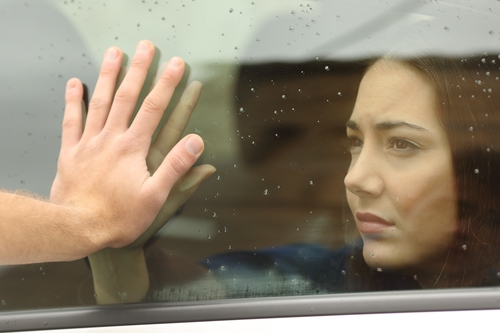 DAWSON, YT — With the arrival of spring in Canada's North, males nesting with females are cast off into the unknown dating environment in a seasonal phenomenon known as the "Spring Dumping."
As darkness fades and the light returns, the abundance of new male species flocking northward grows and with that, the potential for more desirable male companionship.
"For years, this time has signaled a ritual that sees species of the female gender distance themselves from males far below their standard," explained Dr. Richard B. Lee, an anthropologist at UBC. "Females will flock toward brightly coated, lean, full-haired male specimens, leaving the more sluggish ones behind."
During the winter, the mating period can last for as long as four months but if mating turns to unintentional breeding, the courtship can last anywhere from one to 35 years. Just as the ice begins to disappear on the Yukon River, so too does the female's low standards.
"The female begins the ritual with a few deep heavy sighs and some awkward eye contact with the male before letting out the familiar moan of 'we need to talk.' After some words are spoken, the male leaves his former mate's winter habitat. It's quite spectacular that this happens every year around the same time," added Dr. Lee.
Males compete for summer mates by exploiting their evolutionary advantages such as a superior height, cleanliness, or owning a shiny, new pickup truck.
The top priority for a female is to find a male worthy of courtship and subsequently worthy of mating. However, finding the right mate for courtship who would be willing to endure the long winter months does not come so easy, and for many, not at all.
With Files from James Bunting