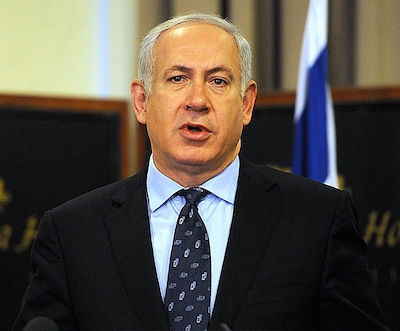 TEL AVIV — After hearing about McGill's student society's vote to support the Boycott, Divestment and Sanctions Movement against Israel, Israeli Prime Minister Benjamin Netanyahu has ordered the removal of all West Bank settlements and removal of all arbitrary sanctions against Palestine.
"The UN Security Council and United States have no business dictating what Israel does for its own national survival," announced Netanyahu at the Knesset. "But losing the support of Montreal undergraduate students could really turn us into an international pariah. I tremble at the thought of an International Development Studies student not purchasing hummus from Israel!"
Student Society of McGill University (SSMU) members were happy to hear that they managed to solve the years of ethnic and religious violence associated with the governance of Jerusalem.
"I've called [Palestinian President] Mahmoud Abbas to tell him we'll give into his demands," sighed Netanyahu.
"Those McGill students are brilliant tacticians," he added. "Remember that rally they organized opposing the closure of the Arch Cafe? They nearly kept it open!"
In response, McGill University administrators stated "we're just glad the kids are learning about politics."