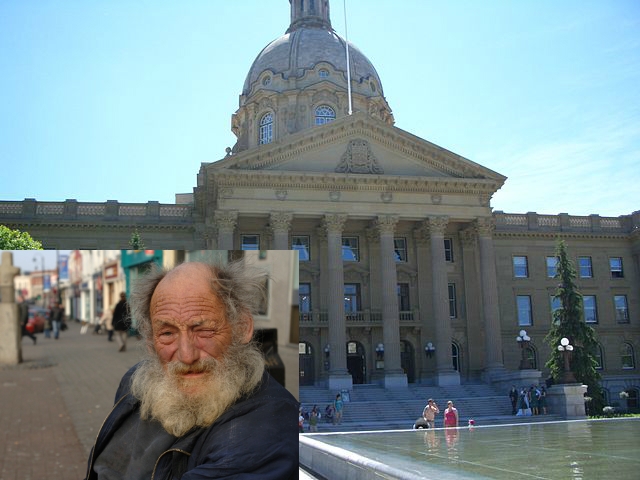 EDMONTON — "Ted the Truthmaker", an Edmonton resident who enjoys yelling conspiracy theories about the government at commuters, was granted a press pass to the Alberta legislature yesterday.
"After carefully reviewing our press policy, we made a mistake when we first denied such a noted journalist as Ted," explained Anne McGrath, the Premier's deputy chief of staff. "His investigative journalism has uncovered the presence of an international Jewish dentist conspiracy behind water fluoridation, and has also proven that the X-Files is, in fact, a documentary. Premier Rachel Notley was particularly impressed with his expose on how big pharma was dousing him with a new drug that makes his pee smell like cotton candy."
Ted, a key message board poster on 911 for 911wasaninsidejob.com, has claimed he has many journalism awards including two Oscars.
It didn't take long before Ted sprung into action during his first press conference when he grilled the Minister of Culture and Tourism about how much he actually knew about the 'fake' moon landings and then tested the Minister's knowledge on ufology.
"The Stars of Alberta Volunteer Awards are just a big cover-up for your planned takeover of Fredericton!" shouted the new journalist.
According to sources, in addition to his new press pass Ezra Levant has also been granted a full access pass to his own anus.