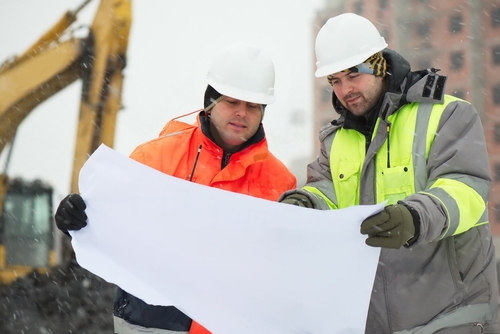 WHITEHORSE — Construction is almost finished on a brand new six-story building in downtown Whitehorse that is expected to be the first abandoned one of 2017.
"We look forward to this becoming one of Whitehorse's most recognizable vacant sites for years to come," said Speedy Development spokesperson Russell Worth. "Like the majority of other buildings we've constructed, we expect this one to lay dormant for years."
At a press conference held in a vacant lot in the city's downtown core, the Territory's Minister of Economic Development Stacey Hassard touted the dozens of Yukon workers that helped build the massive structure.
"While we don't have tenants or even prospects for this building right now, these skilled Yukon workers can at least take pride in knowing that they've built something," explained Hassard. "This will really add to the theme of the current downtown look and unlike most of the abandoned buildings this one is pretty new."
Previously, the land was designated for a number of projects including low-cost housing, a climate change research facility and city park until the government revised the land agreement.
Estimated cost of the soon-to-be-void habitation, that took more than two years to build, is $2.2 million, approximately $400,000 over budget.
When complete and eventually abandoned, the structure will be one of the 117 vacant buildings in the city's downtown radius, which covers 4 kilometres.
Although not expected to be derelict for another 15 months, the 62 unit building that has a nice view of the Yukon River has already attracted graffiti and grocery carts.
In related news, the City of Whitehorse announced its new Vacant Heritage District campaign that ensure vacant lots around the city remain protected from occupancy.