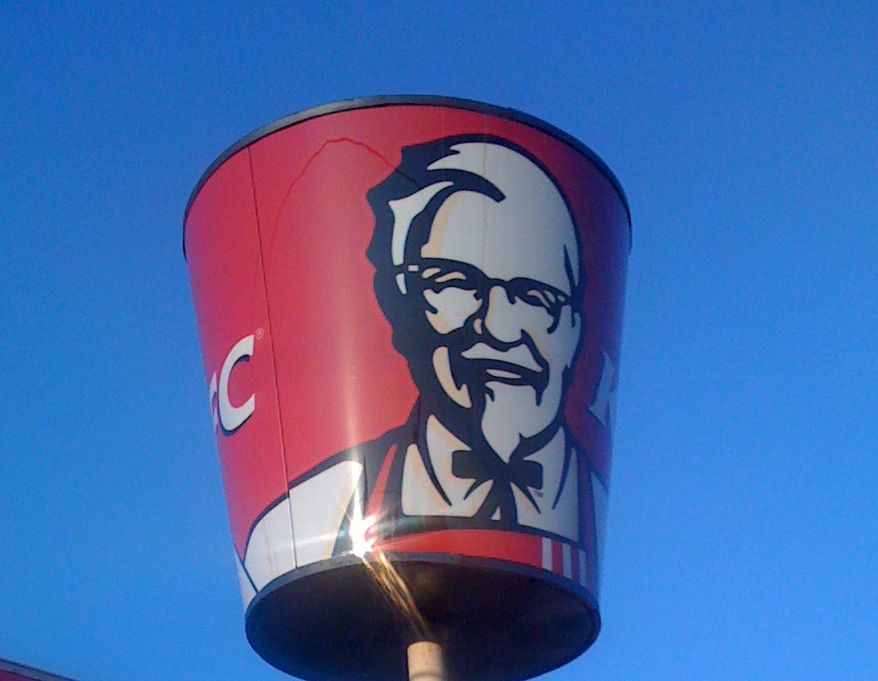 YELLOWKNIFE — While it no longer serves buckets of fried chicken or Double-Downs anymore, Yellowknife's KFC will serve as a new National Historic Site and interpretive center.
Parks Canada announced today the abandoned building along 48th Street and its iconic KFC Bucket sign will be protected from development given the historical significance of the fast-food restaurant that had served the city and the territory for 47 years.
"This city landmark is where adventurous locals came to pick up their 'finger-licking good' meals," explained Erika Marcuson with Parks Canada. "The interpretive centre will be staffed by five historical reenactors portraying the fast-food workers of earlier times. A zitty teenager will be manning the deep fryer while another will be showing visitors the ancient practice of wrapping a Grilled Twister."
Parks Canada is betting this piece of history will attract tourists and nostalgic customers who, just two weeks ago, could have order their lunch, dinner or snacks from the very same place.
"The boutique will also sell historical KFC soft-paper cups for $5 each and, for a limited time while supplies last, vintage 1994 plastic trays for $100," Marcuson said with notable excitement in her voice. "You can take home a piece of Canadian history!"