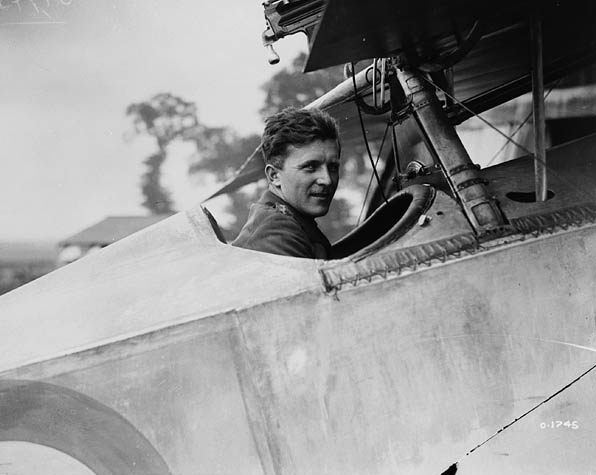 NEAR ARRAS, FRANCE – Canadian fighter ace Captain Billy Bishop of the Royal Flying Corps has shot down the entire German Imperial Air Force capping his aerial victory count to 3,268.
After being awarded the Victoria Cross for an earlier solo mission where he shot down seven aircraft at an enemy aerodrome, Bishop stated he singlehandedly put German air power out of action for the rest of the war.
"I lined up five enemy machines in my sights and shot them down with a single shot," a stalwart Bishop told his fellow pilots while gesturing his dogfighting maneuvers with his hands. "'Take that, Kaiser!' I yelled after shooting down my 1529th kill. He never saw me coming."
After running out of ammunition, the cunning and resourceful Bishop used any object he could find in the cockpit to throw at Fritz.
"The Red Baron went down after a direct hit by my left shoe," Bishop added.
According to sources in the British General Staff, the war should be over by sometime tomorrow.