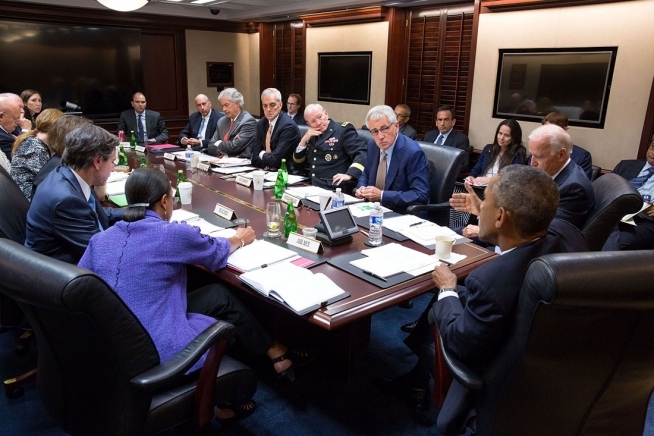 WASHINGTON – Under heavy pressure from the international community to respond, President Barack Obama announced he will use surgical airstrikes in West Africa to defeat Ebola.
"The United States of America can't simply sit back and let the world be terrorized by this killer," Obama said at a televised announcement to the nation in the White House Rose Garden. "Ebola has already destabilized several countries and poses a direct threat to America and our allies. Therefore, I have directed US Forces to conduct airstrikes against Ebola targets and provide arms to our allied medical teams in the field."
Many international security experts agree that Obama is taking the safe approach since Ebola does not have significant air defences capable of shooting down US airpower and is usually how the US solves complicated international crises anyway.
"Obama had several options to defeat Ebola," said David O'Neill of the Brookings Institute. "Many preferred a full scale ground invasion, but that would be too unpopular with Americans. By bombing Ebola hideouts and infrastructure, it has nowhere to hide."
At press time, the President was considering all of his military options for Flu Season.