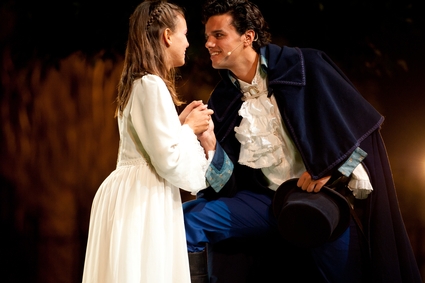 TORONTO – Third year theatre student Braydon Stamkos has revealed to his family and friends that he could no longer lie by omission and revealed that he is straight.
"For too long, I have been scared to reveal who I truly am," said the 21 year old Ryerson University student to a group of his theatre friends. "People made assumptions that, because of my field of study, I was a gay man. But today, I'm going to stop hiding behind the stage set about my sexuality."
Friends have been very supportive of his revelation that he is a sexual majority and are planning a coming-out-as-straight party for their colleague.
"It will be fun!" said theatre colleague Lorenzo Chalmers. "But you know, not too much fun. We'll play some country music, drink beer and look at Maxim magazines to see who's the prettiest woman."
Stamkos has always looked up to other straight role models who began their careers theatre such as X-Men star Hugh Jackman. A fully clothed poster of Jackman hangs in Stamkos' dorm room.
"Stereotypes have a harmful effect," Stamkos said. "I look forward to paving the way for other straight men to put on some makeup, come out of the dressing room and set the stage on fire."