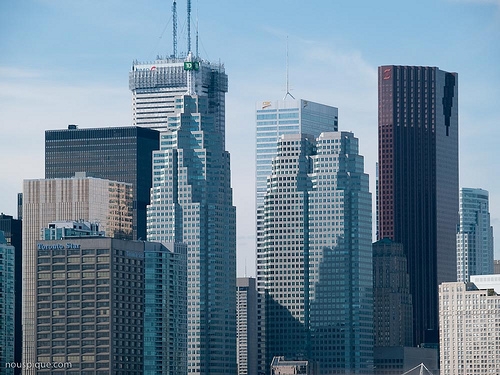 TORONTO – The Big 5 Canadian banks are sending a warning to Canadians; save up or else their executives may not retire in excessive opulence.
Last year, TD, RBC, CIBC, BMO and Scotiabank collectively only earned $29.25 billion, barely enough to pay for additional executive jets and cars.
"We've tried everything to get Canadians to save more for us" said a concerned Bill Downe, CEO of BMO. "We've tried everything; hidden fees, monthly account and specific transaction charges, ATM fees, but people are not getting the message. Extravagant retirement is an important milestone in every banking executive's life."
In 2012, some top bank executives took a hit in salary while only six Canadian CEOs  are among the Top 20 best paid bank executives in North America.
"If this were the Olympics for highest paying bank CEO, I wouldn't even get a medal" said a lamenting Gordon Nixon, CEO of RBC who ranks fourth in salary North America at $12.6 million US per year. "It's rough out there. I've been living from bonus to bonus for years. I'm not sure what I will do next year if more Canadians don't pay more in fees or invest in company stock."
CEOs remain optimistic that their golden years can still be platinum since many Canadians have decided to work past the age of 65, which has been a source of income for banks.
At press time, bank CEOs advised Canadians to get a second mortgage and announced they were raising the minimum amount allowed in chequing accounts.