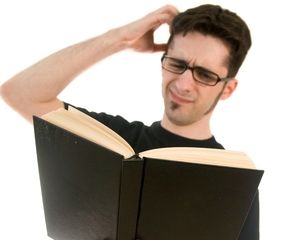 Surrey, BC – Readers everywhere were shocked when they realized that Ernest Hemingway's classic war novel A Farewell to Arms was not about the graphic loss of the author's limbs.
"A love story?!" exclaimed Thomas Cole, a member of a local book club. "I was told that there was lots of violence in this story and I was pretty sure the author was going to talk about how he managed to type so many books without any arms."
At press time, Cole had already checked out Grapes of Wrath for his wine tasting pursuits and Hunger Games to improve his cooking.