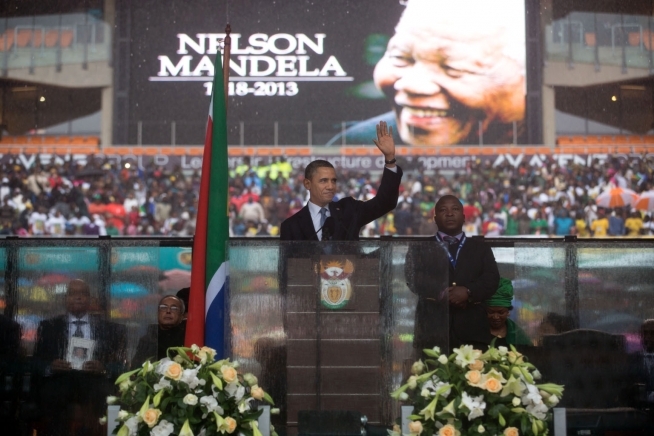 WASHINGTON – Upon his return from South Africa, President Obama announced his plan to honour Nelson Mandela by changing the name of the military prison Guantanamo Bay to "Mandela Cove".
"As I said in my speech I'm no Mandela, but I'm pretty close," declared Obama at a press conference. "That is why I believe he would be honored to be a part of my presidential legacy."
"I searched far and wide – drones in Yemen, military bases in Afghanistan, health insurances websites – for something that would truly honour the legacy of Nelson Mandela before coming to realization that the world's most famous prison should be named after the world's most famous prisoner."
The President went on to explain that this Oceanside facility will serve as a fitting reminder of that place where Mandela was indefinitely detained and denied a fair trial by a paranoid, security-obsessed state.