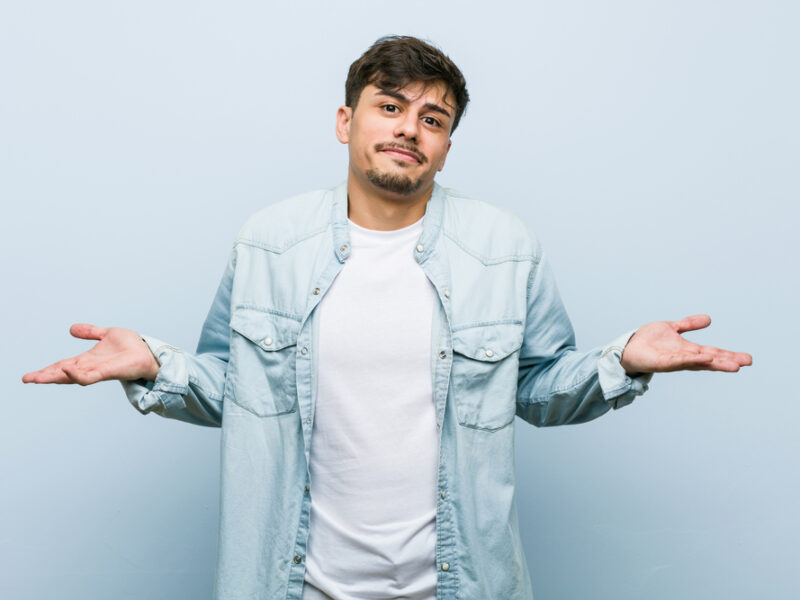 TORONTO, ON ― After years of plummeting faith in the male population has set expectations to a new low, local man Todd Ernst's average existence has now been deemed "heroic" by his local neighbours.
"I'm more surprised than anyone," explained Todd, mediocrely. "I was just sitting at home washing my hands after I peed, and all the sudden I started receiving emails about how heroic my actions were."
As men all over the world continue to lower the bar, thanks mostly to their twitter presence and letterboxd reviews, some men who simply continue to live without doing anything have suddenly become legendary within their communities.
"I had almost given up on trying to find love," explained Courtney Reeds, a successful florist who raises millions for charities across the country every year. "But then I saw this guy at a bar pay for his tab without harassing the waitress more than once. He also left a 5 percent tip. I knew then and there I had met the gentleman of my dreams."
She also mentioned her boyfriend sends her very insincere text messages, a heroic gesture because, "They're not unsolicited dick pics."
Politicians have publicly acknowledged these new heroes by praising their commitment to the bare minimum. Prime minister Justin Trudeau noted in a recent press conference how impressed he was with these new heroes.
"The unique ability of some Canadian men to not protest at hospitals and harass underpaid nurses," Trudeau stated. "To the men out there who just chose to stay home and watch free pornography, we thank you, and your commitment to our new definition of heroism."
The Canadian Prime Minister also took a moment to praise a few new groups who had unceremoniously become heroes including people who throw trash in the garbage, people who sort of recycle, and Jeremy Renner.