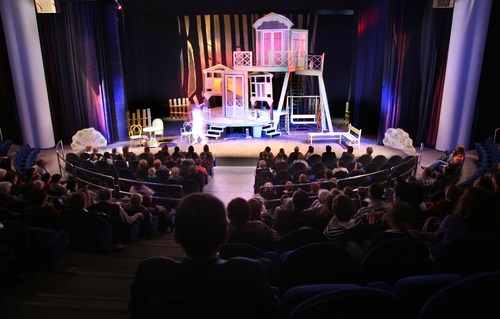 GUELPH – Local theatre critic Gregory Stephens held nothing back reviewing a local production of Tennessee Williams's "Cat on a Hot Tin Roof," issuing a lowly 4.5 out of 5 stars.
Unlike his previous 67 reviews praising every community performance at the Old Fire Hall Theatre, Stephens issued a rare mention of what could be considered as constructive criticism in the local newspaper.
"What does he mean 'there were a few stumbles in an otherwise outstanding performance?'" said Harold McPherson, who played Brick, but forgot most of his lines. "I knew this prick had it out for me ever since I was Biff in 'Death of a Salesman.' He probably wanted to play my part, but he was just talentless hack."
54-year-old Alice Schiff, who played Big Mama using an Australian accent instead of a Southern American one, also condemned the critic's rebuke.
"I'm never talking to Greg at the grocery store again," said Schiff, a long time performer at the Old Fire Hall Theatre. "To him, it's like we murdered a nun on stage and called it art. What is wrong with that man?"
Despite Stephens' overwhelmingly positive assessment as a 'must see,' the entire cast and crew believed the single critique was needlessly unfair.
"Oh sure, [Stephens] will go after every technical detail, but he just doesn't get that it was a reinterpretation when the set collapsed on Gooper knocking him out cold that one time," said Director Allan Peterson, describing an awkward point in the performance which the review carefully omits.