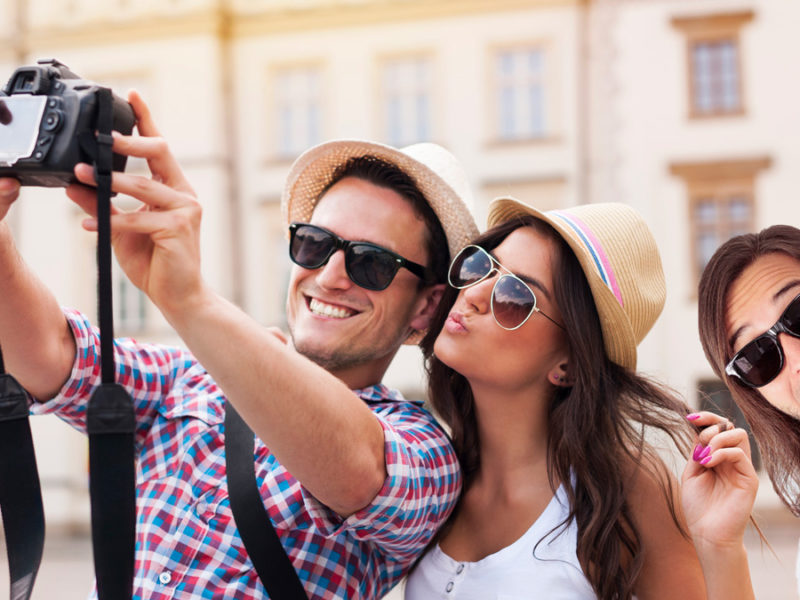 VENICE, ITALY – A total of 41 visitors to the city of Venice were tragically photobombed earlier today according to local authorities. In a Facebook post 19 year old Queens University student Caleb Baker claimed responsibility for the brutal disruptions. Four Canadians were among those affected.
"This is the biggest tragedy of my fucking lifetime," tweeted Melanie St. Clair of Kelowna, BC, along with her ruined photo of herself in Piazza San Marco. Baker is clearly visible in the photo behind St. Clair in the midst of what photo analysts have described as "dabbing." With this photo cruelly sabotaged, St. Clair has confirmed that she is left with only 218 other photos of herself in the iconic square.
Baker's wreckless onslaught continued long after that first attack. In his rampage he also targeted a retired couple from Germany by standing behind them mid-photo and opening his mouth really big; a hair stylist from New Zealand by jumping weirdly while eight feet away; a family from Calgary by lifting his shirt up over his head and slapping his belly; and an entire group of 34 Mormons by pretending a water bottle was his penis.
Social media has been bombarded by reactions from around the world to the photobombings, with heartwarming comments such as, "Who's that guy back there?" and, "Maybe don't make this one your profile pic."
Those desperately seeking to understand what could motivate a bright young student like Baker to needlessly bomb so many selfies and group shots have turned to his Facebook profile. There Baker has described the photobombings as "dope" and "just what you do when they tell you that you're too drunk to go in some dumb church."
Italian authorities have refused to charge Baker with any crime, though they have insisted that he be immediately deported to Ibiza.
Image via Deposit Photos / Pixabay