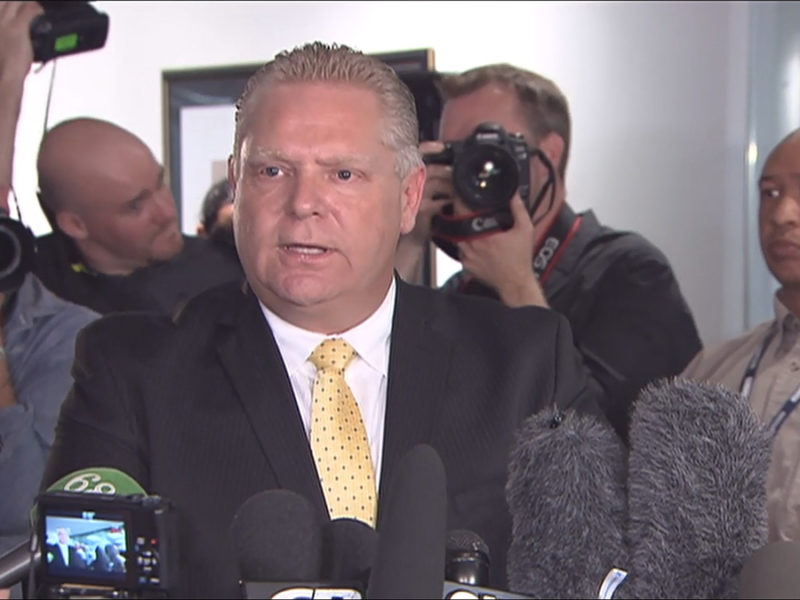 TORONTO – Announcing his intention to replace disgraced Ontario Progressive Conservative leader, Patrick Brown, Doug Ford is banking that everyone has forgotten events occurring between the years 2010 and 2014, specifically those involving his family and politics.
"Today, I want to declare my intention to run for the leadership of the Ontario PC Party," said Ford at a press conference in a bid to lead the party to victory in this year's provincial election against the Liberal's Kathleen Wynne. "As a complete newcomer to politics, never having played a part in a campaign, I plan to bring my business experience and fiscal responsibility to the office of Premier."
"It's time to have respect for taxpayers!" adding his slogan, which he insists has never been used before in any other context.
Doug Ford, the older brother and close advisor to former Toronto Mayor Rob Ford, says that as long as the public's memory-gap holds strong for those four key years in which he enabled the biggest political embarrassment in the history of the city, he should have a clear shot of victory.
In the intervening months, sources inside the campaign say Ford is "hoping like hell" the public doesn't have access to the internet, old newspapers or know anyone associated with the Don Bosco Catholic Secondary School football team. In an attempt to help the public forget, Doug Ford has reportedly ordered all of the old "Ford For Mayor" bumper stickers be modified with a permanent marker to read "Ford for Pre-Mayor," which he has begun handing out at events.
Ford, however, says he's completely prepared for any political attacks from years prior to 2010-2014, including the times when he was a low-level drug dealer, stretching back to that time at a high school party he got so drunk he earned the nickname "Dougie Poo-and-Spew."
At press time, Premier Kathleen Wynne is hoping the public will suffer a major memory lapse of the last 15 years of Liberal rule in Ontario.