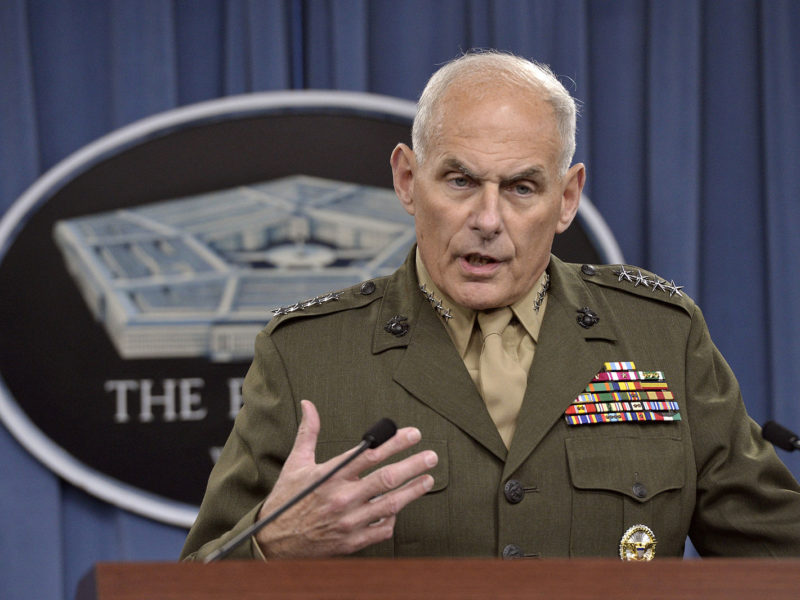 Washington D.C – Newly appointed Chief of Staff John Kelly has been overheard complaining to aides about having to confiscate yet another one of President Trump's nudie pens after a meeting in the Oval Office.
"John's a military man. He's not used to the idea that some people concentrate best while staring slack-jawed at titties on a pen," said one White House aide who spoke on condition of anonymity. "In this case, a man responsible for hundreds of millions of lives."
Trump's interest in nudie pens was first piqued at the Boy Scouts Jamboree, when he happened on a group of teenagers ogling a pen that featured a busty park ranger.
The President joined in and after a few minutes asked to borrow the pen for a closer look. The pen was never returned.
Trump's nudie pen obsession has since made it difficult for Kelly to impose discipline on an unruly West Wing, since Trump will often interrupt meetings to show off a new pen, and explain how it works.
According to staff, he's particularly enamoured with one pen that depicts a voluptuous blonde waving a cowboy hat while she rides a nuclear warhead.
While Many in congress may share Kelly's frustration, ardent Trump supporters like top donor Robert Mercer defend his choice of pen.
"Look, the Washington establishment might prefer it if their president didn't use tip and strips, but the American people hired President Deals and he likes his pens sexy."
At press time John Kelly was seen photoshopping Ivanka themed letterhead while eating a sandwich at his desk.