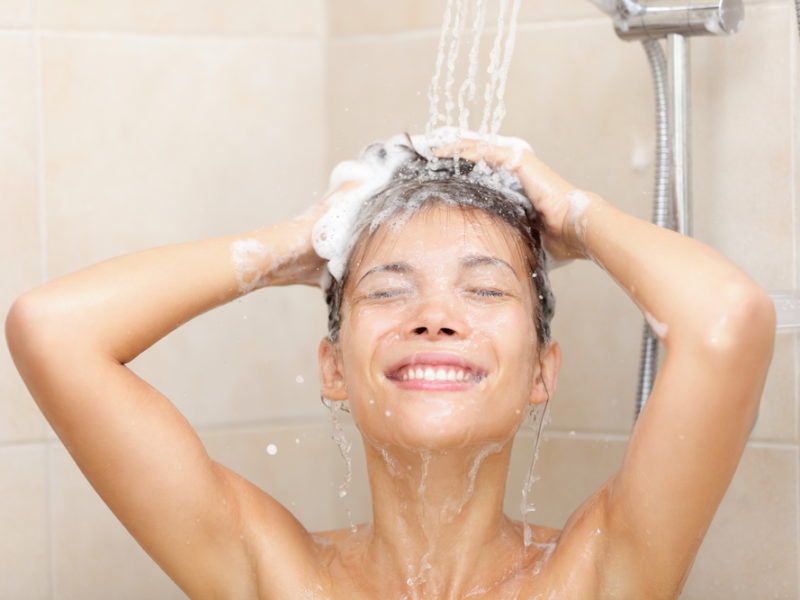 SHERBROOKE, QC – Closely following the instructions on a bottle of Garnier Fructis Volume Extend Fortifying shampoo that reads "lather, rinse, repeat," a local woman is stuck in a never-ending hair-washing loop, which she remains indefinitely.
Nancy Ellison, a 29-year-old project manager, was last seen going into her bathroom to take a shower yesterday morning.
"I was just leaving for work," explained her husband, Chuck, "I said goodbye to her right before she closed the shower curtain. Little did I know it'd be the last time I'd ever see her not washing her hair."
Ellison finished the first bottle yesterday at around 8:00pm local time, and is now on her fifth since the shower began. These new bottles have complicated matters, as they have each given rise to their own "lather, rinse, repeat" loops within the original loop.
"This has resulted in a recursive process from which she will never emerge," explains Stanford computer scientist Benoit Lachance. "The self-referential algorithm is by definition unbreakable and will continue until the end of time itself. This is why I don't wash my hair."
Garnier spokesperson Jeremy Cheever praised Ellison for being the first person to use their product correctly. "Most bathers don't even repeat the process once, let alone an infinite number of times as prescribed," said Cheevers in a statement on Monday.
"We commend Ms. Ellison for her dedication and are confident she will be pleased with the resulting shine and bounce her hair will have immediately after the universe ends."
Ms. Ellison, although not directly available for comment, is reportedly "in good spirits," according to her husband, who has been delivering her food, news updates, and a constant supply of shampoo.
"It's not exactly what we had planned for, but we're going to make it work," said Ellison's husband Chuck.
"This is our life now."