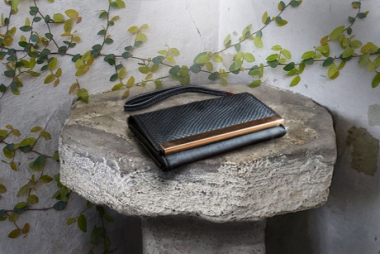 MARKHAM, ON — Local woman Sara Summers recently added the finishing touch to a stunning personal collection of purses: a purple pastel wristlet retrieved from a booby-trapped temple in Peru.
The piece will be added to a pantheon of purses that Summers has amassed over the course of 25 years and stores in a spacious 18th-century cathedral.
Also in the collection are a black pleather weekender bag retrieved from a cult who intended to use it in an underground human sacrifice ritual; a metallic clutch recovered from a scourge of giant ants; and a small tri-zippered leopard print cross-body, hard-won from a seaplane full of agile Nazis.
With this addition, Summers is the first person in history to own a bag for literally every occasion.
Summers reported to an audience of guests that, after months of searching with a team of archaeologists and personal stylists, the purse was extracted from a stone chamber in the Peruvian temple, just east of a room containing a glowing metal chalice of some kind.
The wristlet has three card slots, a front flap snap pocket, and is cursed by the spirit of an ancient Incan God.
While the press took photos, Summer climbed a ladder up to a shelf twenty feet in the air and affixed a small plaque under the purse indicating its significance in the collection: "a purse for summer that's small enough to bring clubbing, but big enough to fit my iPhone 6.," The audience of journalists, fellow collectors and esteemed guests roared with applause.
Photos remixed from: Wikipedia, Acabashi – CC BY-SA 4.0, Deposit Photos, Pixabay