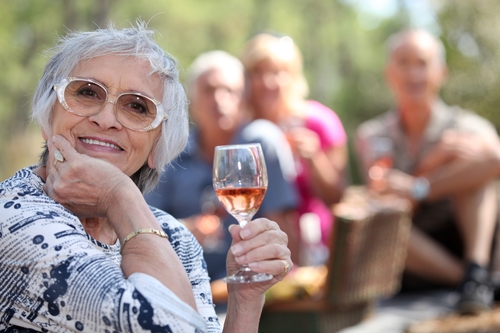 Oakville, ON — At last Sunday's backyard barbecue, family and friends bore witness to Aunt Sheila's chardonnay-fuelled inquisition into whether your handsome friend Daniel is a Leo or a Taurus.
The afternoon gathering began innocently, with introductions and small talk, but witnesses say as soon as Aunt Sheila locked in on the conventionally good-looking Daniel, astrological speculations began to fly.
"Her eyes just lit up when Daniel described himself as a free spirit" recalls family member Deb Holmes. "She yelled across the table 'looks like we've got ourselves an Aquarius!'"
From that point on, Aunt Sheila is reported to have sustained unbroken eye contact with Daniel while cycling through each of the zodiac signs and suggestively fondling the many charms on her oversized wine glass.
Those in attendance report that Aunt Sheila was drawing up Daniel's natal chart on a napkin as you deeply regretted inviting such an objectively attractive friend to the barbecue.