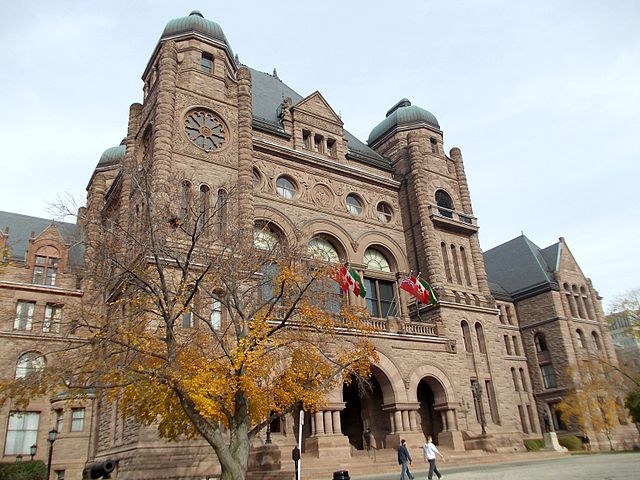 TORONTO — The Ontario government announced this week a new program that will offer free tuition to all low-income students, and make post secondary education more affordable for middle income students, which will be implemented immediately after you graduate.
Former and current students, like you, who already have forked over tens of thousands of dollars on a degree program that may not necessarily lead to employment in your field, were busy grinding their teeth as Ontario Finance Minister Charles Sousa made the announcement.
"When Molly Johnson graduates from her Queen's University Computer Engineering program next year, we will immediately grant free tuition to people like her," said Sousa. "I mean, not Molly herself. She will have a ton of debt to pay off, but people like her."
"It may be hard for people like Mohammed Vihaan who is studying hard at law school at the University of Ottawa despite dire financial circumstances. However, once he's finished and paying back $80,000, there won't be students in long-term financial difficulty for students in similar circumstances."
Many past and present college and university graduates, like yourself, expressed a passive-aggressive appreciation for the next generation of students who will have it better than you did.
"That's good to know that people who had the circumstance of being born on a date a little after me will have the financial support they need, I guess," explained Josh Len, a viticulture student at Niagara College who had to pay his own way through college as his parents only made a combined $49,000.
Others couldn't be reached for comment as they had to run to one of their three part-time jobs to make the minimum payments on their OSAP loans, which won't be paid off for another ten to twenty years.
According to sources, the Ontario government will unveil a comprehensive, full benefit pension plan for low income seniors immediately after you die.
With files from Luke Gordon Field