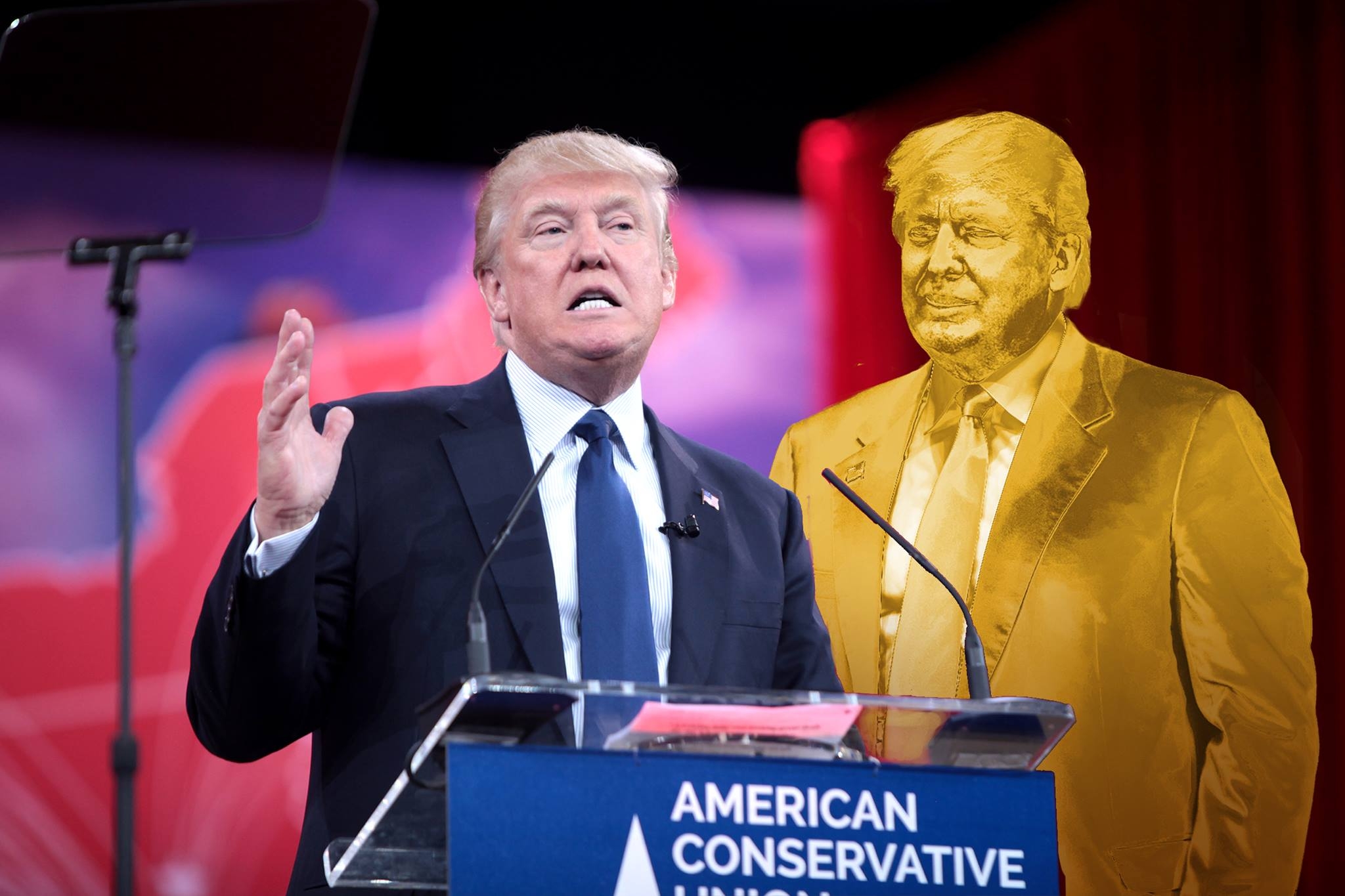 NEW YORK – Following the GOP debate this week, Donald Trump has announced that, if he is selected as the Republican candidate for President, his running mate will be a solid gold statue of famed real-estate developer, Donald Trump.
"Originally I wanted the real Donald Trump but it turned out he's busy," said Trump during a press conference. "So instead, I got someone almost as good."
The 3,000lb statue is already well-liked among Trump supporters, many of whom are impressed by its vast personal fortune, which Trump claims the inanimate object amassed through clever business dealings and not because it was born wealthy.
"This is the team America needs," said Trump. "A team not dumb as rock, but dumb as gold."
Trump went on to say that 'gold is the number one metal' and that 'scientists could confirm that, no question'. These comments were met with raucous applause from Trump backers.
"If we want to fight corruption in the White House we need a candidate who cares as little about politics as possible," said Trump supporter Leland Crombie. "And now we can have two!"
Following the early announcement, opinion polls have shown that the gold statue is doing even better than Trump.
"The statue has all the best parts of Trump, the showmanship, the pizzaz, the steadfastness, but there's no risk that it'll ever tank itself by saying something unbelievably stupid," explained statistician Enrico Rivera.
At press time, Trump was covering a part of the statue where the lead was showing through.