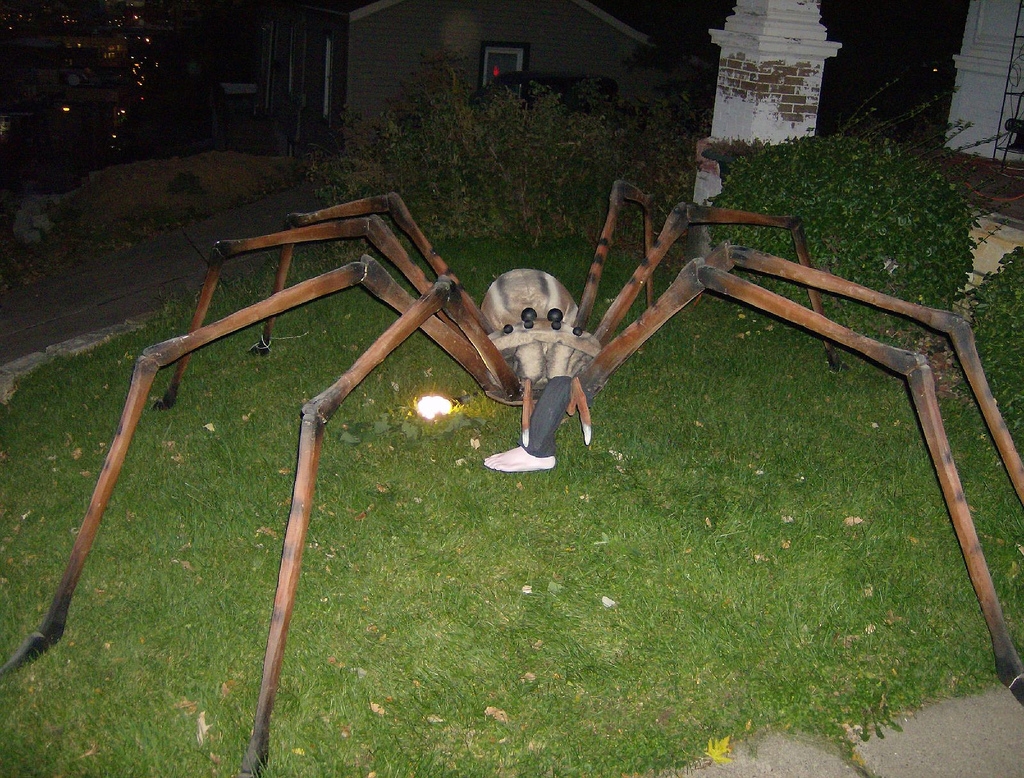 TORONTO – Alert apartment hunters have notified the popular classified site, Kijiji, that one of their 'roommate wanted' ads has obviously been posted by a giant hungry spider.
"I am a 27-year old female, recently widowed – ha, ha yessss: widowed – looking for a roommate to share my downtown two bedroom apartment," reads the ad. "Pets? Yes, yes of course. As many pets as you can carry. Fat ones, if possible."
The spurious ad describes the ideal candidate as alcohol/drug free, gainfully employed, and filled with sweet and savoury juices. Additionally, a warning is posted to any potential male tenants.
"Let me be blunt, I'm not interested in any romantic… entanglements," the ad continues. "In fact, you'd probably want to avoid any sticky situations with me at all."
While the ad had been viewed nearly 5,000 times, it seems very few have responded. Unfortunately for the eight-legged author, it has been unable to fool those who have previous experience with renting in Toronto.
"Yup, this one is definitely some kind of massive arachnid. It wants pets. No one downtown wants pets," said Don Williams, a prospective renter. "You've got to keep an eye out for these things or else – whammo – it'll be Spider Country, population: You. And a spider."
Williams' says his nonchalant attitude is due to his many years spent apartment hunting. While these hazards might be uncommon in small towns, they've become more and more pervasive in metropolitan areas.
"My first apartment had rats because the building was so old. The second had one giant rat. It would ask us riddles, but I learned pretty quick not to answer them," remembers Williams. "Those kooky, bohemian living arrangements were fun for a while. Now, I doubt I'd have the patience for a giant spider."
"Then again $590 a month for downtown is tempting."
At press time, of the several people who visited the apartment yesterday, most were still running in terror.