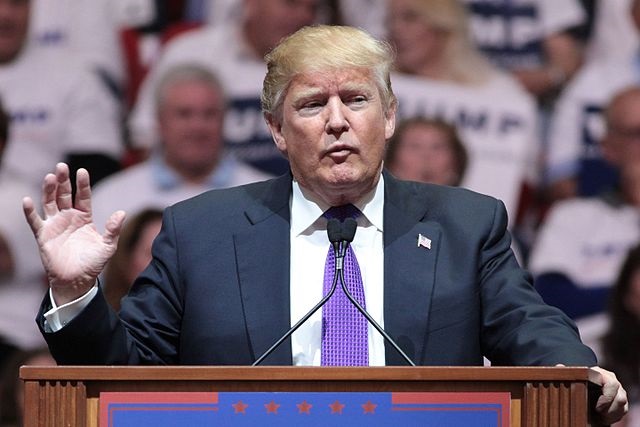 WASHINGTON — Following Donald Trump's apparent admission via Twitter that he was aware of criminal wrongdoing when he asked former FBI director James Comey to halt an investigation into former aide Michael Flynn's ties with Russia, White House lawyers insist that Trump cannot be found guilty of obstruction of justice because he doesn't know the word 'obstruction'.
"The president cannot obstruct justice because he does not have the intelligence to understand the word 'obstruction', or probably even the word 'justice,'" Trump lawyer John Dowd explained in an interview with online publication Axios, "Furthermore, the tweet did not admit obstruction. That assertion is completely ignorant, just like the president".
Dowd has also claimed that he, not Donald Trump, wrote the incendiary tweet. "I wrote a draft of the tweet, taking great care to emulate Donald Trump's complete ignorance of the justice system and perpetual inability to predict the consequences of his actions".
Several of Trump's aides have come forward to support this claim: "The law could not be more clear," insisted one staffer, "The president cannot be found guilty of breaking any laws above a third grade reading level. The word 'obstruction' is one of many multisyllabic words the president doesn't know, like 'collusion', 'presidential' and 'consent.'"
While Trump supporters affirm that he cannot be held accountable for obstructing justice, they unanimously agree that Hillary Clinton should be arrested for whatever she happens to be doing right now.